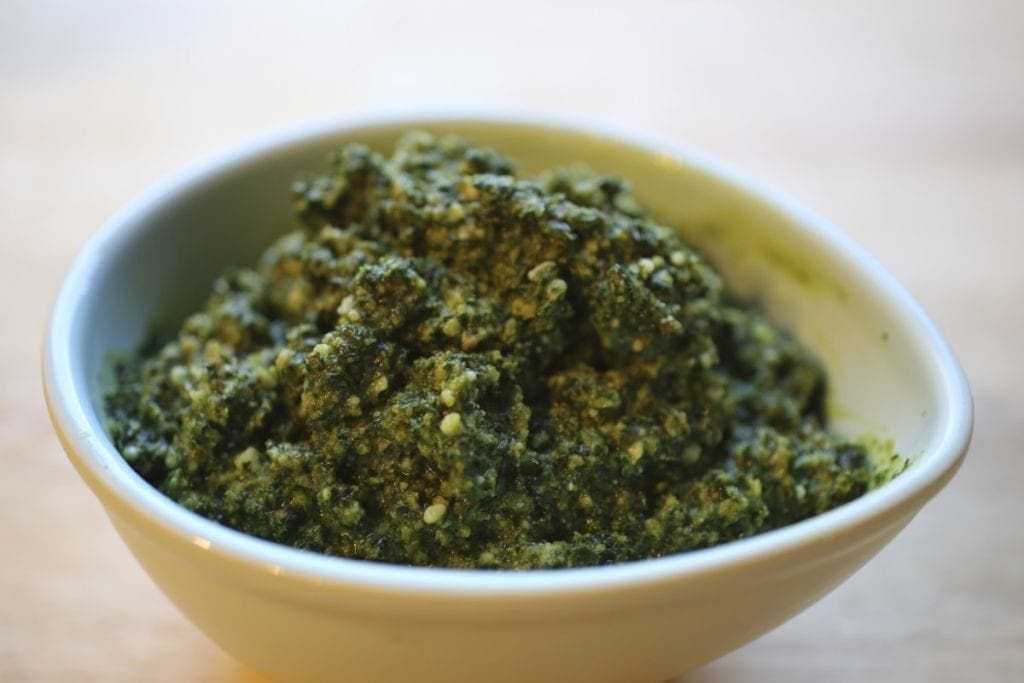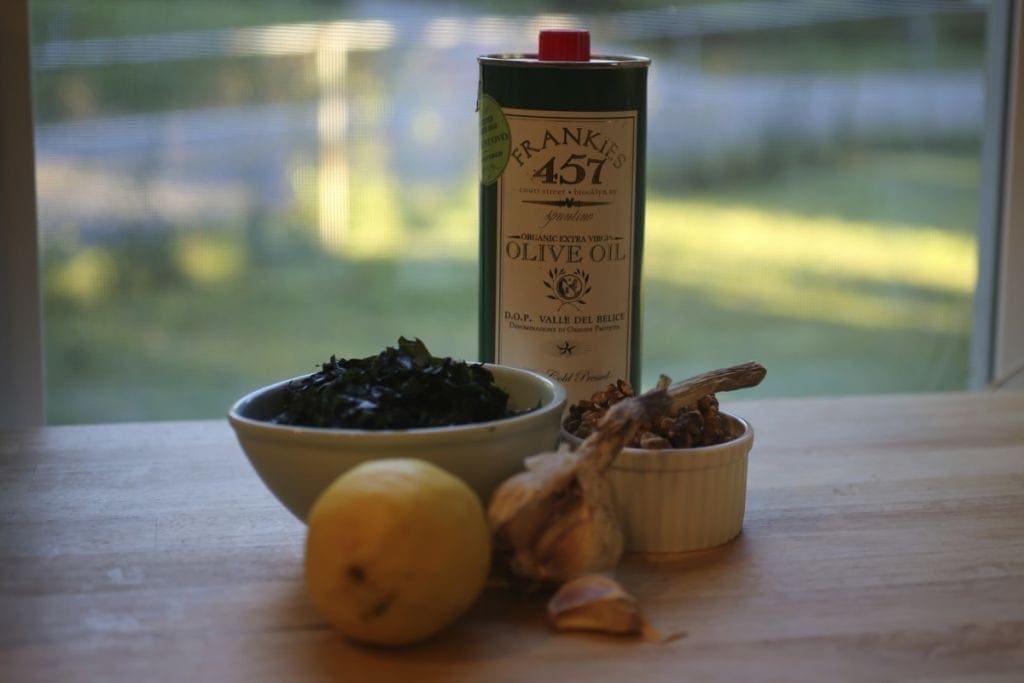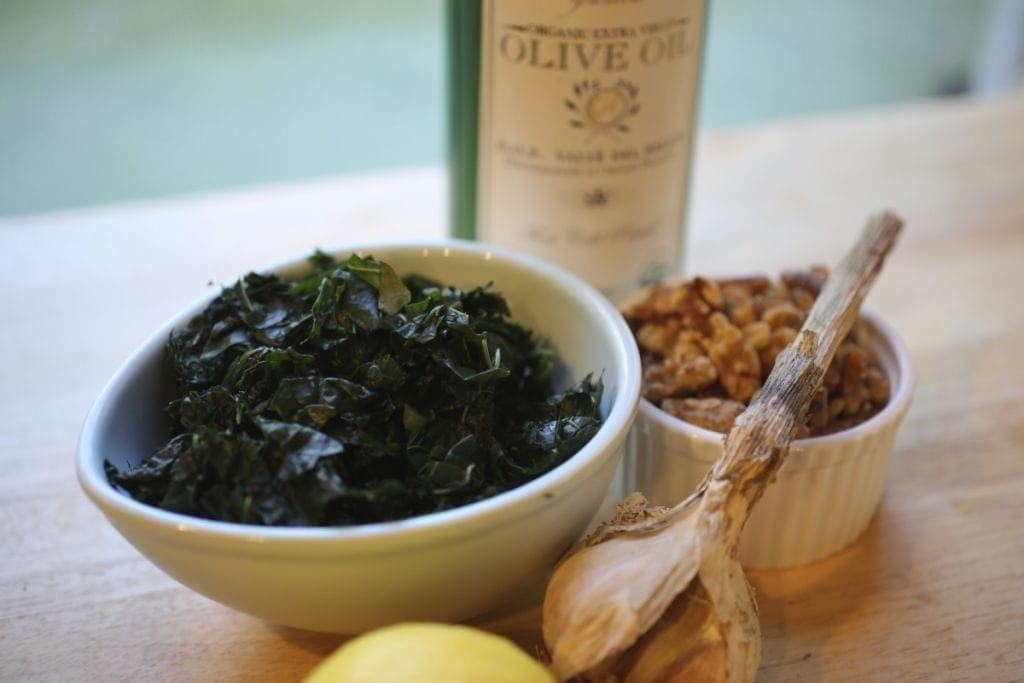 Kale and Walnut Pesto
Ingredients
1 medium bunch curly or lacinato kale, center ribs and stems removed
Kosher salt
1 garlic clove, chopped
¼ cup grated pecorino romano or parmesan
½ cup walnuts, toasted
½ cup extra virgin olive oil
1 tablespoon lemon juice
Salt and pepper
Instructions
After you remove the ribs and stems, chop the kale up roughly. Blanch kale in a large pot of boiling salted water, about 30 seconds. Drain and rinse with cold water to cool (or dunk in a bath of icy water). Spin in a salad spinner or wring dry in a clean kitchen towel.
In a food processor, add garlic and give it a whir to mince it more finely. Add kale and walnuts and pulse until coarsely chopped. With motor running, add oil in a steady stream and process to a coarse purée. Add lemon juice, pecorino and season with salt and pepper to taste.
Nerd Tips:
Pecorino is a sheep's milk cheese and tends to be a little stronger and saltier than parmesan, which is made from cow's milk.
Use good oil for this since it doesn't get cooked.
If you want to use less oil, you could substitute a little bit of water to get to the right consistency.