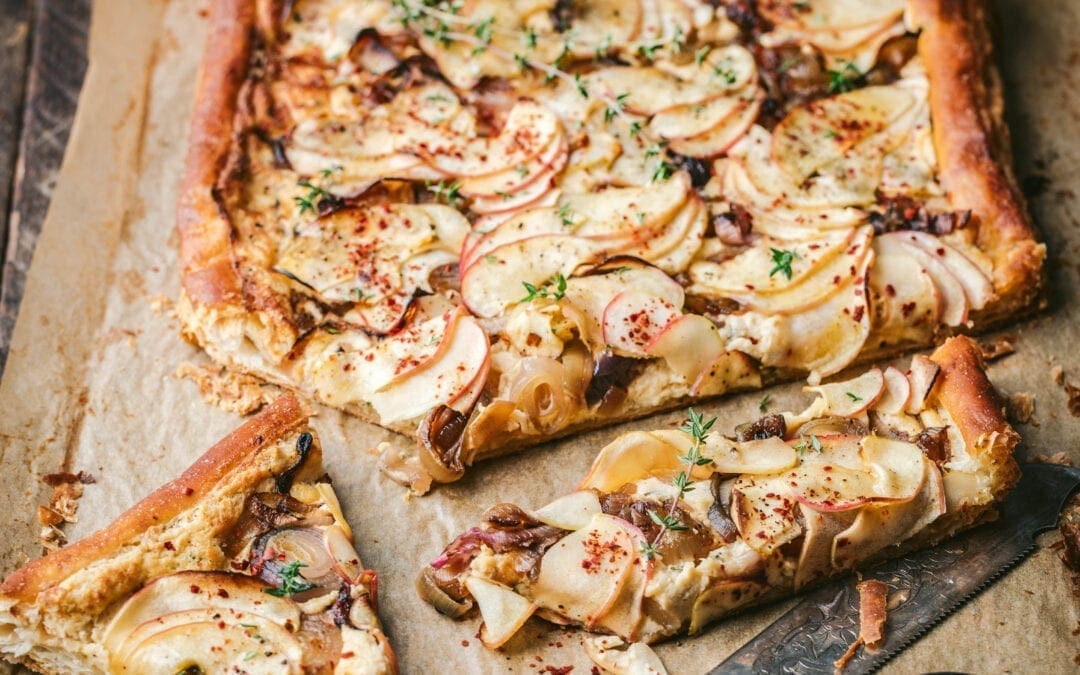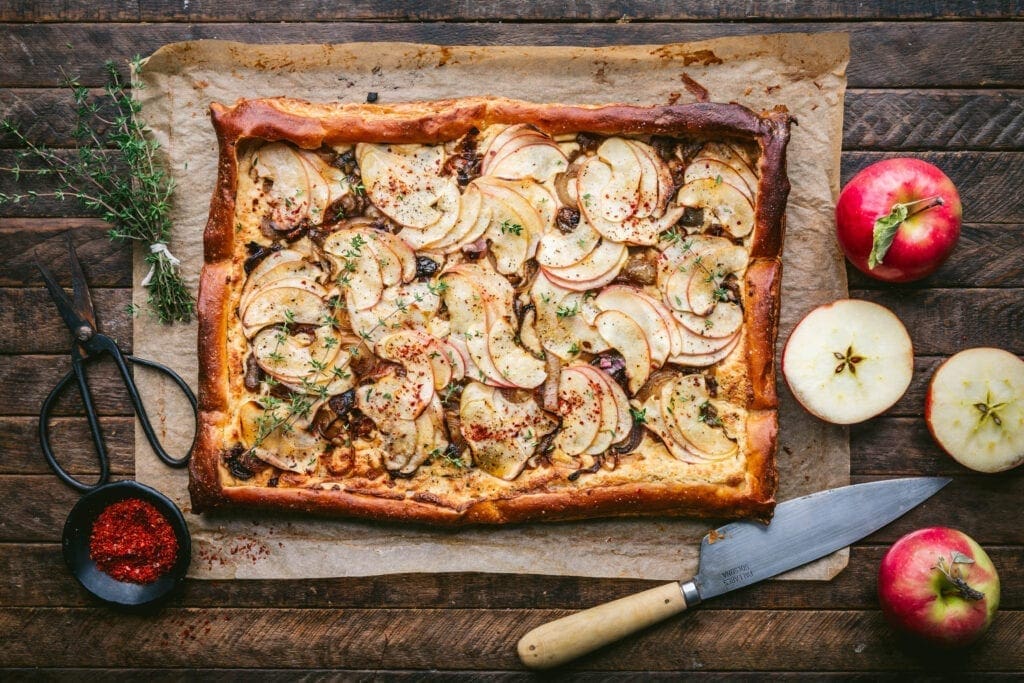 Puff pastry tarts with a creamy Cheddar spread, topped with sweet caramelized shallots and apples. Topped with a sprinkle of fresh thyme and a little spicy chili flakes. Sweet apples and tart Cheddar cheese? A marriage made on a local farm.
As this, the strangest of years, winds toward its close, we are especially grateful to the local farms that have been going above and beyond to keep everyone fed. Restaurants, usually a major destination for farm-grown food, are going through a major upheaval, and a direct relationship between farms and the people they feed is now more important than ever.
Here in the Northeast, our farms make maximum use of every single day in the relatively short growing season, and dairy farms play a huge role in local produce. Cabot Creamery is a co-operative of 800 farm families in the New England and New York area. They're a certified B corporation, meaning that not only do they strive for the highest quality dairy produce, but responsible land stewardship, ethical production, and community giving are at the core of everything they do. We're incredibly proud to partner with them for this recipe. 
And here in the Hudson Valley, you can't miss the major harvest of late Fall. You'll see apple orchards dotted across the whole region — this part of New York produces around one fifth of the entire apple output of the United States. A huge variety of apples is grown, from the pie favorites Granny Smith, Pink Lady and Honeycrisp, to eat-out-of-your-hand Gala, Jonagold, and Macoun. 
So, armed with the apples of the Hudson Valley and the sharp cheddars from Cabot's farms, we decided to make something to celebrate our local farms: a Caramelized Apple, Shallot and Cheddar Tart.
This post was created in partnership with Cabot Creamery.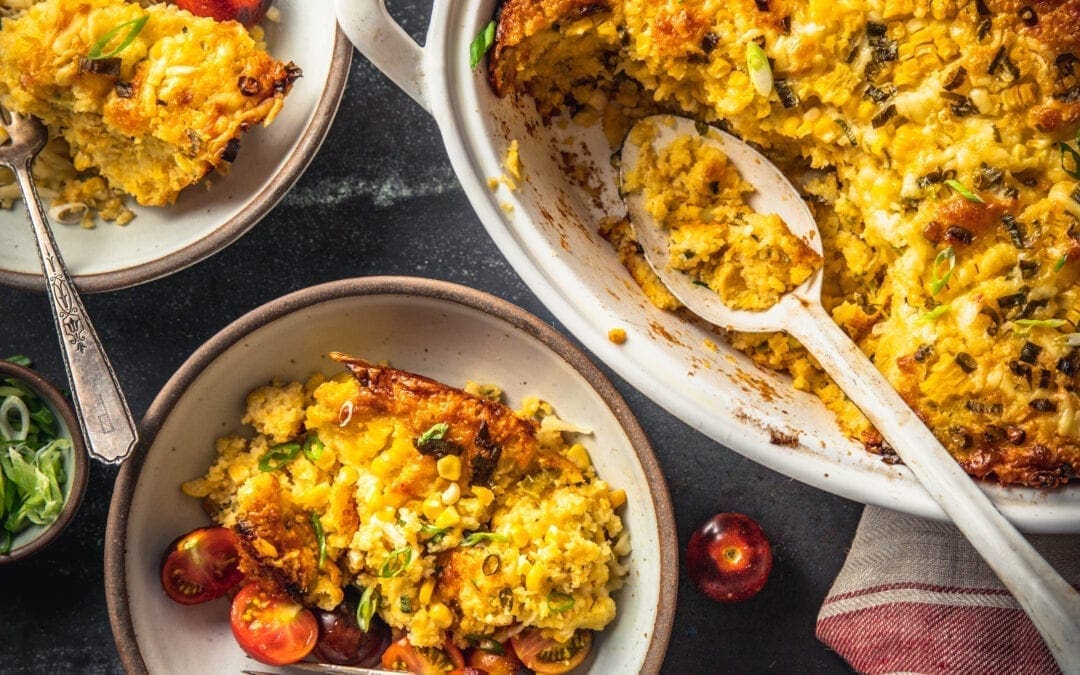 A little spicy, a little sweet and a lot delicious, this Spicy Cheddar Cornbread Pudding is our most-requested side dish ever. We use two kinds of cheeses — extra-sharp cheddar and pepper jack — to give it loads of flavor. Make it with fresh summer corn when it's in season, but it's just as good with frozen corn the rest of the year. 
read more