Matt and Emily live in Beacon, New York, with their dog Arya; cats Trixie and Ziggy; and variable numbers of chickens (the count is currently 10).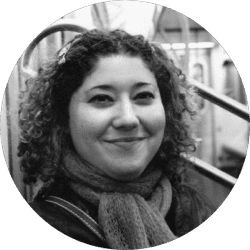 Emily Clifton
I love to cook and feed people and then take photographs of them when they're too full to run away from me. I was born and raised in New York City and was exposed to a lot of different food cultures as a kid (though I was weirdly picky). I hated mashed potatoes but I loved kimchi. Hated fish, loved escargot. Weird, I know.
Now that we live in the Hudson Valley I love to experiment with local, seasonal produce and see what kind of Nerdy spin I can put on it. My goal is to take simple, accessible ingredients and turn them into something delicious that anyone can make, regardless of skill level. All the recipes on this site are ones that we've cooked and enjoyed for ourselves, our friends and our family.
In real life I'm a film/TV editor which just might be the most fun job in the world. Occasionally it can be the most annoying job in the world which is why I really appreciate it when I get to take a break and do my other favorite things which is cook, take photographs and write.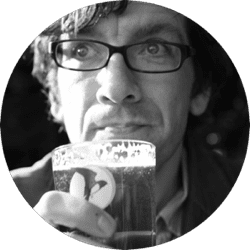 Matt Clifton
While I love great food, I don't always have the energy to be creative in the kitchen. A lot of the time, I feel like the dopey husband in Barefoot Contessa, always presented with something delicious at the end of the program and marveling at his wife's prowess. Then, occasionally, I'll leap into action at 10pm, yelling "Dammit, I'm going to make tiramisu!".
I love making carby breakfast things – waffles, muffins, and healthier things like smoothies or chia-seed tapioca. I'm also a dessert hound; I've rarely met anything sweet I didn't like. I love discovering new ways to think about and explore food and culinary methods, like taking a cheese-making or fermentation class. My nerd credentials are pretty sound, but my knife skills could always use some work.
In real life I muck around with computers but there's almost nothing I love more than getting dirt under my fingernails in the garden.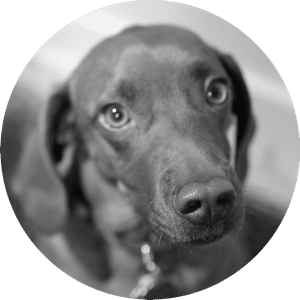 Arya
Arya says: "ARYA 1 GUD GIRL DOG. ARYA NOT DO THOSE GARBAGE CRIMES" (turns to camera) "LOL I DONE ALL THEM"
Matt and I moved from Brooklyn to Beacon, NY in 2012 and we've been cooking up a storm in our slightly larger kitchen ever since. We're looking forward to sharing with you our favorite recipes, cocktails, garden escapades, chicken adventures and Hudson Valley hijinks.
Questions? Comments? Just want to say hello? We love hearing from you! Email us!
---
Sponsorship requests: you can download our media kit by clicking on the image below (right click and Download Linked File to download it). Please ask us about rates!
Partnerships
Nerds with Knives occasionally partners with brands and products we love; if you think your product might be a good fit with us and you're interested in working with us or advertising on Nerds with Knives, send us an email!
We write all our own content, and cook and eat and photograph all our own food! We occasionally write for other publications, so please let us know if you're interested in partnering on your site!
We write everything we publish on Nerds with Knives, and we don't accept unsolicited pitches for content/backlinks or guest posts.
Image Use
If you would like to use one of our images, please ask first. We are almost always amenable. All photographs are styled by Emily Clifton (please take a look at her gallery of standalone food photography) and photographed by Emily or Matt Clifton. All rights reserved.
Disclosure
Nerds with Knives occasionally acts as a brand ambassador and/or writes sponsored posts. When this is the case, we will include a clear statement of sponsorship in the body of the post. We want it to be clear to you that a post is sponsored; we only endorse brands we like and use.
Thanks for stopping by!