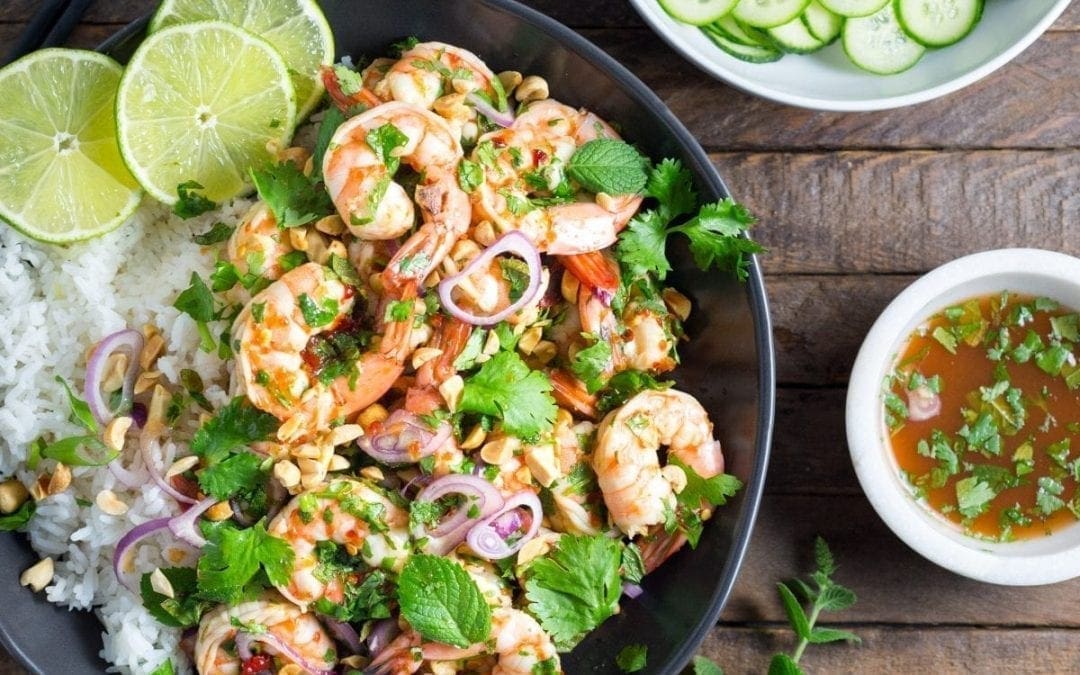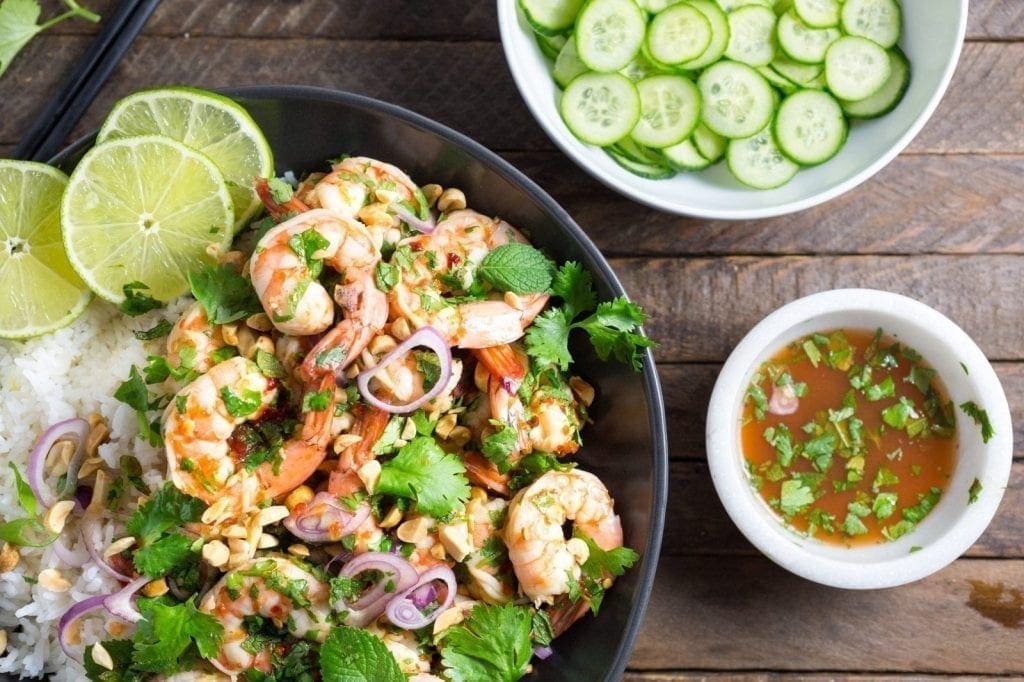 A simple, healthy Thai shrimp salad with an authentic sour-savory-spicy-sweet combination of fresh lime juice, fish sauce and chili paste, showered with fresh herbs and crunchy roasted peanuts.
Summer is almost done but we are officially in the middle of a heat wave. You know those shots in movies of a long, empty road, heat lines shimmering up from the pavement? Maybe a tumbleweed blows by, lazy and misshapen? That's our living room right now. In this case the "tumbleweed" is Arya, our rescue dog who, for a pup who lived her first year on the streets of West Virginia, is hilariously particular about the range of temperatures she finds acceptable. 70º – 75ºF is fine, but a few degrees in either direction and get ready for dramatic sighs and woeful glances.
I hear you, puppy. I'm hot too.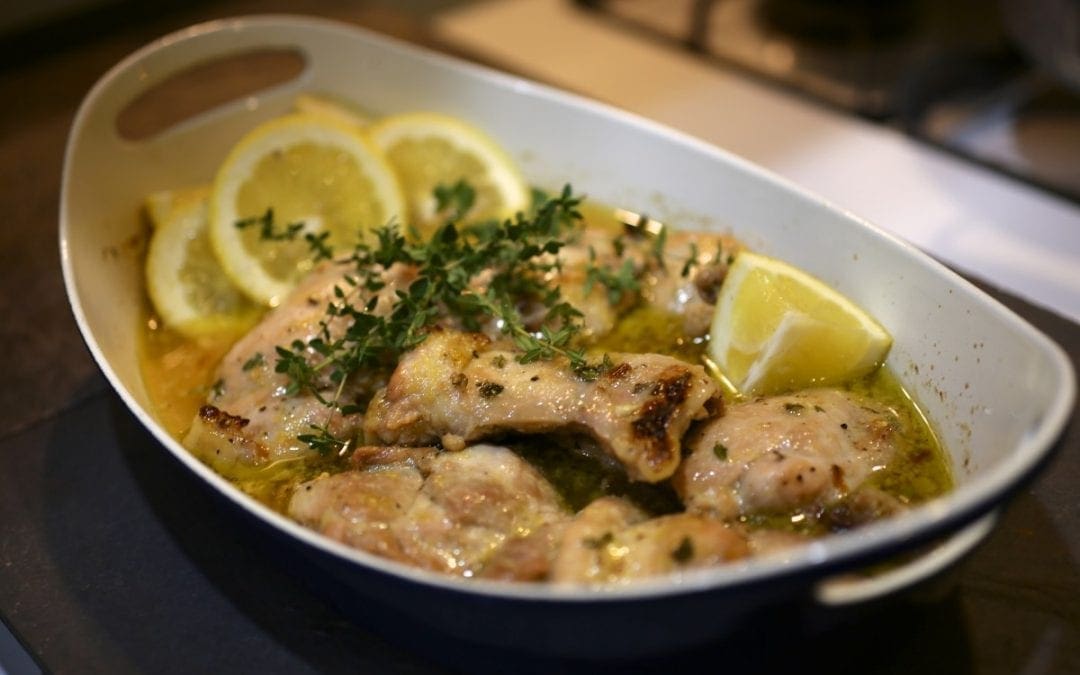 Cork and Knife Our new cookbook is out very soon — and its focus is one of our favorite ingredients: booze! We show you how to use the cooking properties of beer, wine, bourbon and more to make your dishes pop! If you're looking for a quick,...
read more