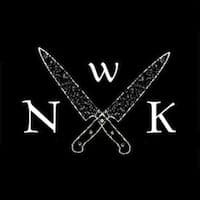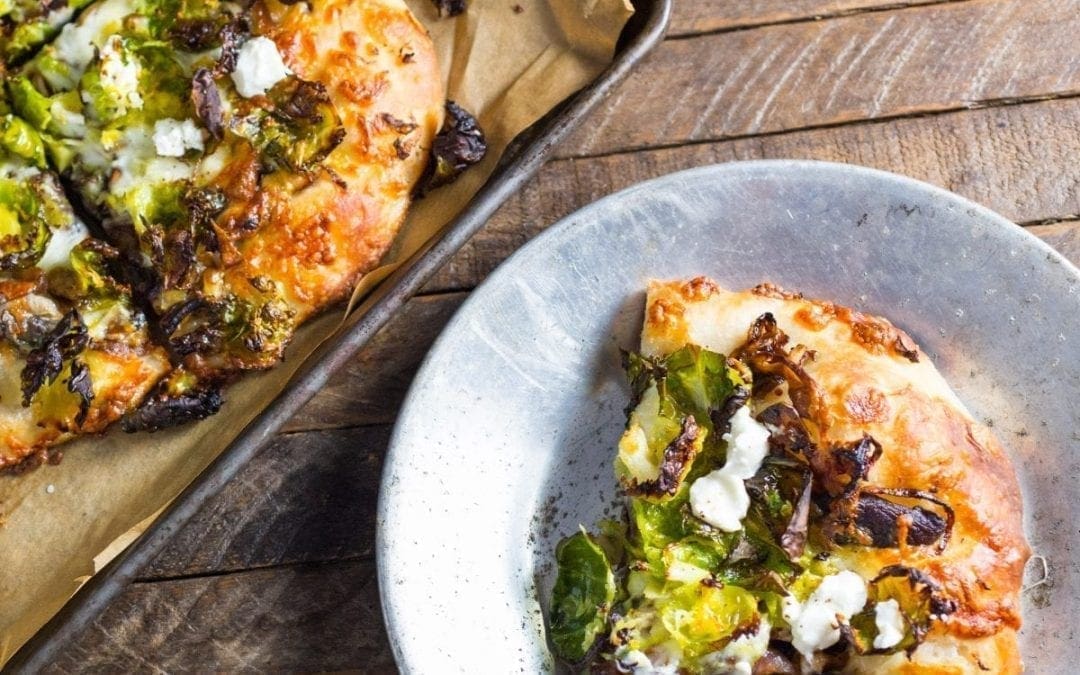 A delicious rustic-style pizza with caramelized balsamic-glazed red onions topped with a layer of crispy, golden brown brussels sprout leaves. Mozzarella and goat cheese add richness and tang. 
If, like me, you get a lot of your culinary inspiration from Pinterest and Instagram (I admit it, I'm completely addicted to both), you might well think that pumpkin and squash were the only vegetables available from September through November. Not true!
Don't get me wrong, I love squash and that high-pitched squeal you heard was probably me squee-ing with excitement when the first delicatas arrived at the farmer's market but a girl's gotta mix it up a little, right?
Thus, our Brussels Sprout Pizza with Balsamic Caramelized Onions and Goat Cheese was born.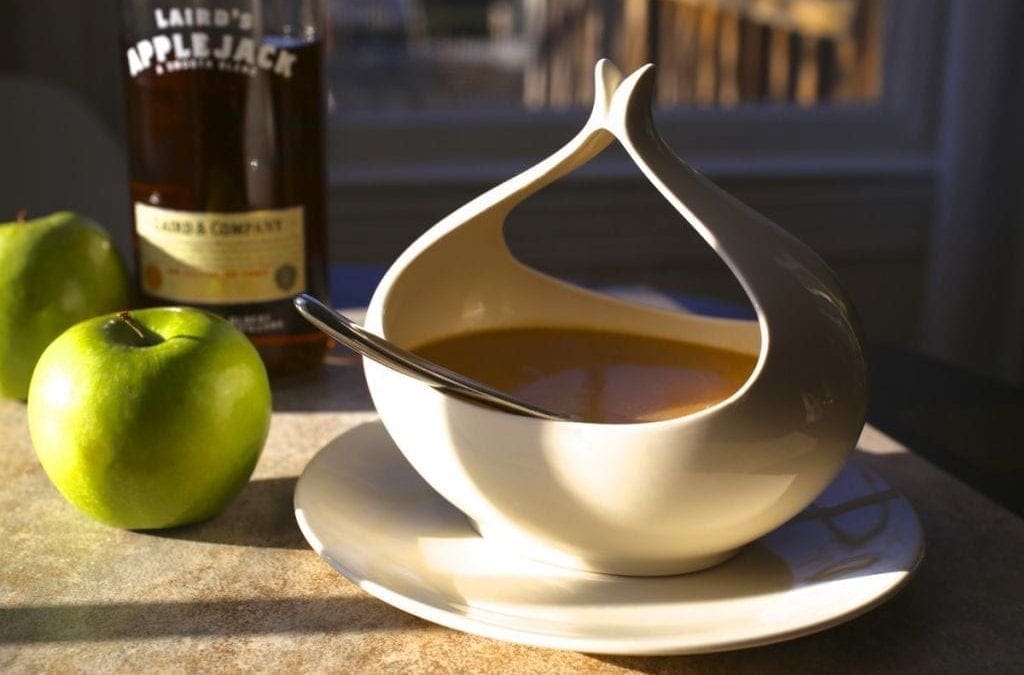 For the last few years, my Thanksgiving philosophy has been "Everything that CAN be made ahead SHALL be made ahead". I developed this philosophy (religion?) several years ago when Matt and I decided to make Thanksgiving for 13 people in our teeny, tiny Brooklyn...
read more