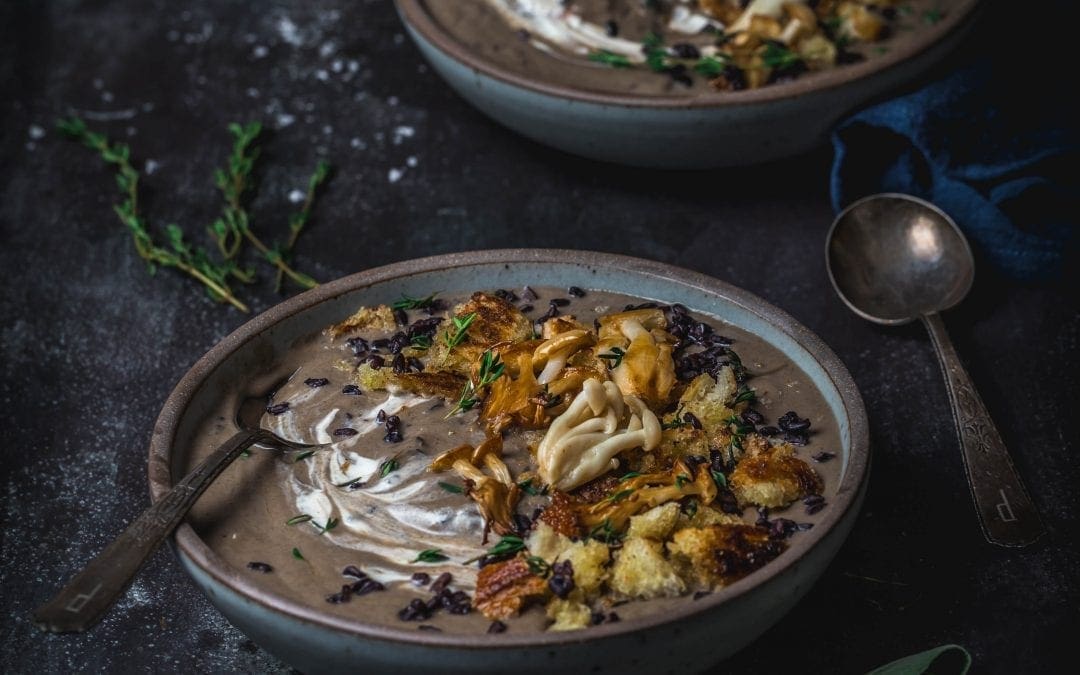 Delectable, creamy winter soup created from a blend of mushrooms, herbs, and wild rice — this is our choice for an easy and healthy vegetarian or even vegan supper that highlights the variety and richness of the fungi kingdom.  
Happy new year, friends! I feel that we need to start this post with an apology for the irregular and infrequent nature of posts over the last few months of 2018. We have been trying to post a new recipe every week, but our time has been taken up by a secret project that we're very excited to tell you about in the spring. In the meantime, we're going to make a resolution to try to get back up to our regular posting schedule. And like all new year resolutions, it may crash and burn, but we are keeping optimistic heads on our shoulders.
For our first entry into the year's culinary adventures, we're showcasing mushrooms. The cold months can prove a challenge to someone looking for fresh, local, and healthy produce, and most varieties of mushroom are available all year round. They're gorgeous, they're really good for you, and we'd like to show you how we make them into a warm, creamy, incredibly silky soup that is as tasty as it is beautiful. For a soup this rich, there's remarkably little dairy involved (and even that much is optional). And the only gluten is in the breadcrumb topping, so that's easily avoidable as well, making this an easy vegan and gluten free meal.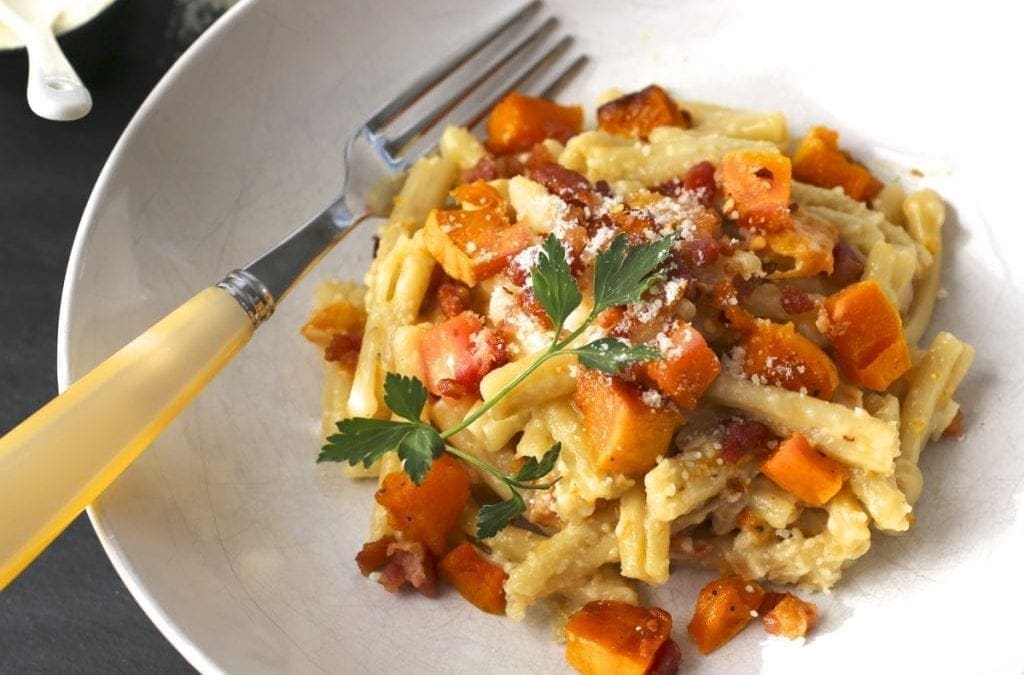 Down side: Polar Vortex Episode 2 (The Revenge of  Polar Vortex) will not go away and this latest storm dumped another FOOT of snow on us. We had a burst pipe, a flooded (frozen) basement and our street looks like a luge track from Sochi. Up side: Pasta with a creamy,...
read more