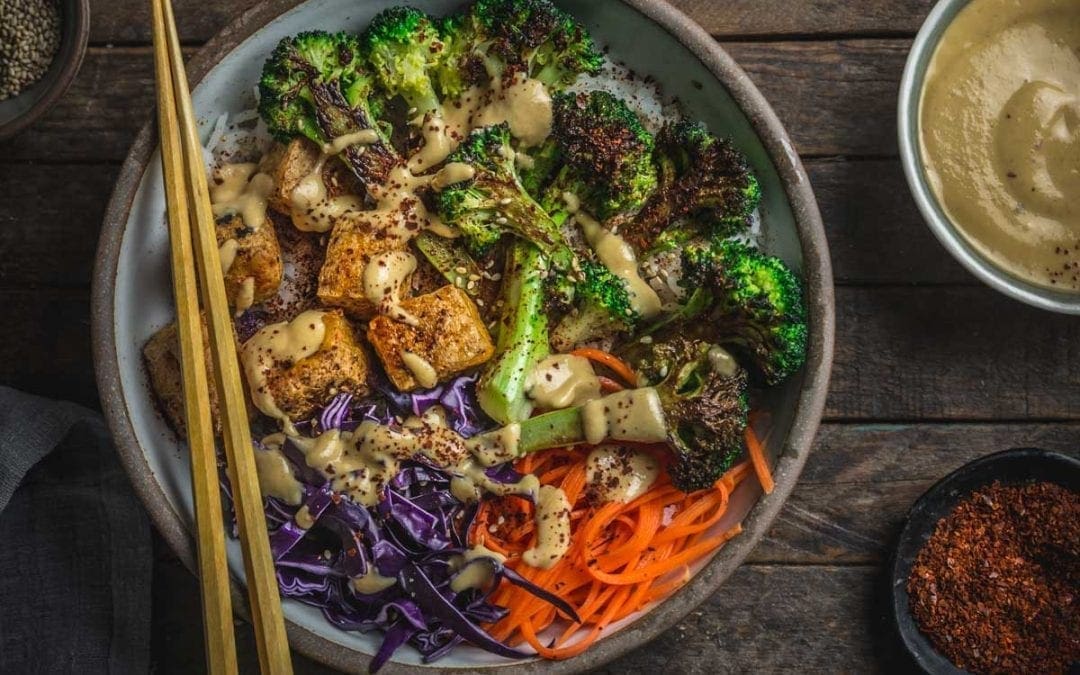 Our new cookbook is out now — and its focus is one of our favorite ingredients: booze! We show you how to use the cooking properties of beer, wine, bourbon and more to make your dishes pop!
Our version of a Buddha Bowl showcases two main ingredients — charred broccoli and spicy baked tofu. For crunch we add shredded carrots and red cabbage, then we top it off with the creamiest vegan kimchi–miso dressing. Add rice or your favorite grain and dinner is done! 
We've never claimed to be on the cutting edge of any particular food trends. In fact, the trendier something is, the more we tend to side-eye it, like a goth kid at a unicorn-themed prom. But you know what? Sometimes dishes we love just happen to also be eminently hashtaggable. That's the case with this bowl of charred broccoli and spicy baked tofu. It's topped with a vegan miso-kimchi dressing so luscious, we want to drizzle it on just about everything we make. So go ahead and call this a Buddha Bowl, a Grain Bowl or a Rice Bowl; it doesn't matter when dinner is this delicious.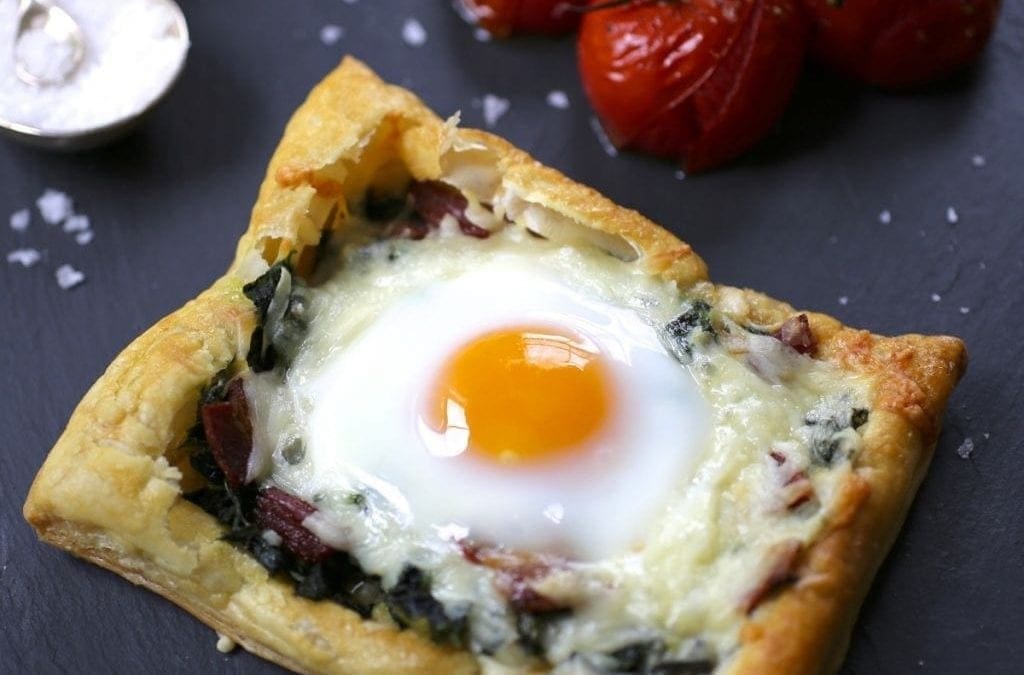 Baked Egg Breakfast Tarts: Buttery, puff pastry tarts filled with everything we love at brunch; creamy spinach, bacon, cheddar cheese and eggs. This is a real breakfast special.  Well, I don't know about you but so far my spring has been...less than stellar. Not to...
read more