Our new cookbook is out now — and its focus is one of our favorite ingredients: booze! We show you how to use the cooking properties of beer, wine, bourbon and more to make your dishes pop!
Just because a recipe uses fruit, it doesn't have to be fruity. A tangy pomegranate glaze gives this salmon a delightful balance of sweetness and acidity, and slow-roasting turns the fish, and the fennel and leeks that cook with it, meltingly tender and silky. This is one of the easiest dishes we've ever made, and one of the most delicious. 
Let's get this out of the way upfront: there's a meat-and-fruit tradition in cooking that we're just not a hundred percent on board with. There's nothing intrinsically wrong with that kind of combination, but the problem occurs when the fruit is overly sweet and there's nothing to balance it out. When you have a fatty cut of meat — such as lamb — or fish, such as the wild salmon we use here — it benefits from being cut with an acidic component. It's the same reason we use oil and vinegar together in a salad dressing.
We'll often use lemon in our dishes to contribute that balance. This week, though, we're looking at how pomegranate molasses, made into a pomegranate glaze, can lend a similar complexity to the rich flavor of roasted salmon.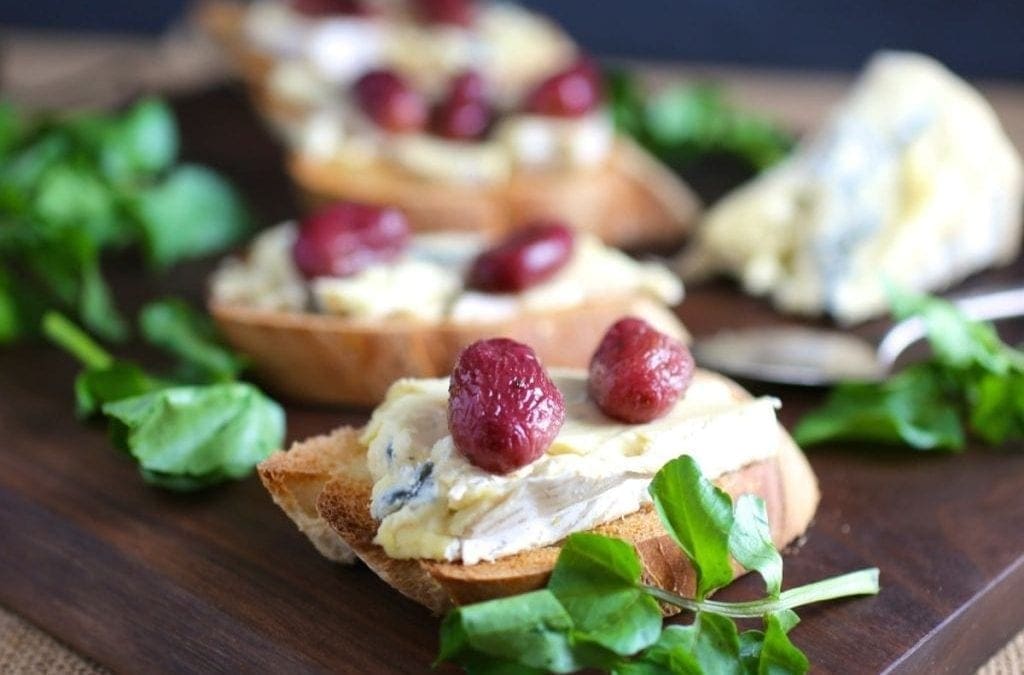 Crostini is just a fancy word for a a tiny toasty with delicious toppings. They're an easy, versatile and crowd-pleasing party snack.
read more