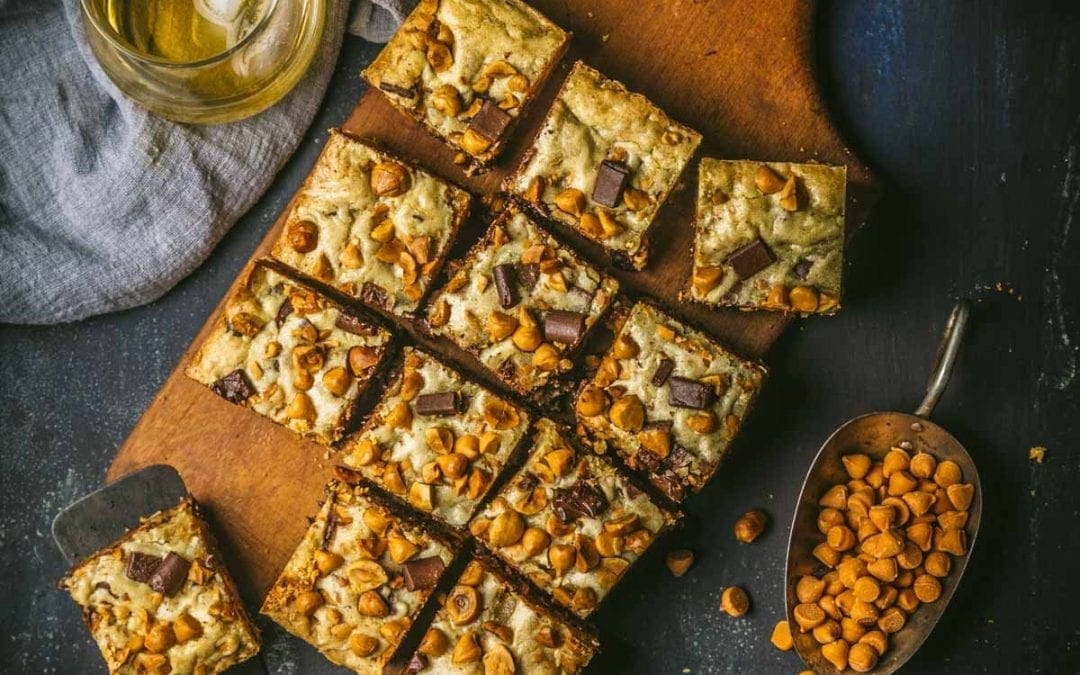 Our new cookbook is out now — and its focus is one of our favorite ingredients: booze! We show you how to use the cooking properties of beer, wine, bourbon and more to make your dishes pop!
No longer the boring cousin of the brownie, these blondies are packed with tons of flavor from brown butter, toasted hazelnuts, chocolate chunks, butterscotch chips and a healthy splash of bourbon.
I was that weird kid who, when offered the choice of a brownie or a blondie, would always choose the blondie. Something about that cookie bar, packed with chocolate chips and toasty nuts, was just more interesting to me than straight chocolate (though I wouldn't toss a good, fudgy brownie out of bed either. I'm not a monster).
Unfortunately, more often than not, blondies can be underwhelming. They're either dry and crumbly or doughy and flavorless — so we set out to develop a foolproof recipe. We think the perfect blondie should have a tender, moist crumb. Then it's filled with deep caramel flavor from brown butter, vanilla and (optional, but delicious) bourbon. Finally, we pack in our favorite mix-ins: chocolate chunks, butterscotch chips and toasted hazelnuts.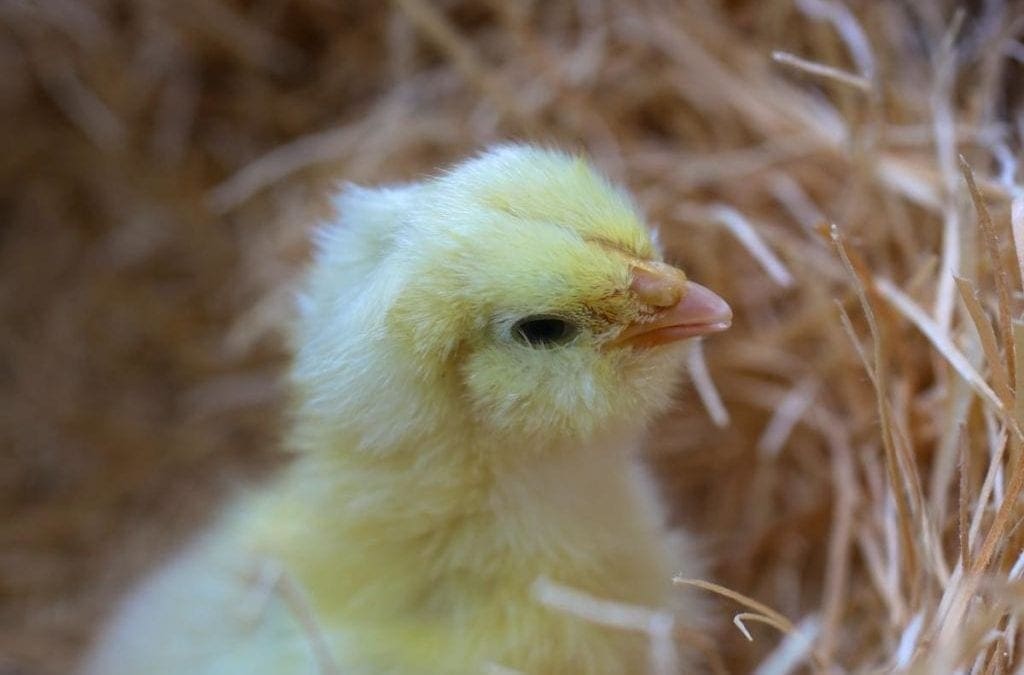 Dear reader, or indeed, readers: You may, singularly or en masse, have become increasingly concerned at the startling lack of chicken-related news in this blog. It is possible, but admittedly not likely, that you are of a nervous disposition, and have been unable to...
read more