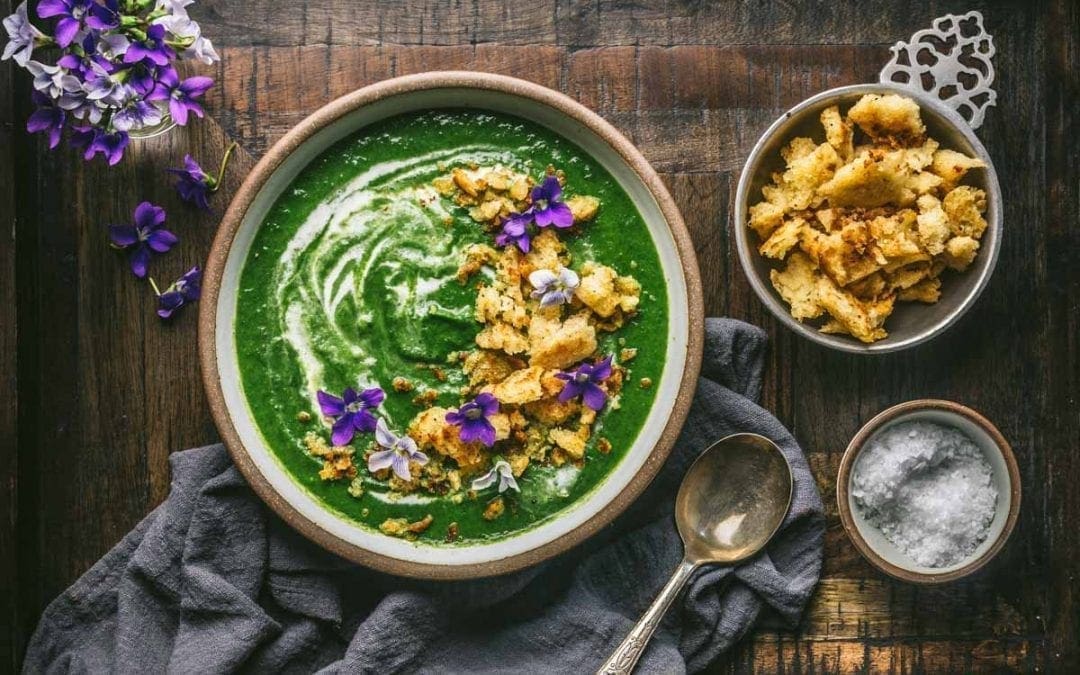 Our new cookbook is out now — and its focus is one of our favorite ingredients: booze! We show you how to use the cooking properties of beer, wine, bourbon and more to make your dishes pop!
Healthy but not abstemious, our Nettle, Leek and Potato Soup bursts with Spring flavors. You can keep it vegan, but a swirl of rich crème fraîche and crunchy brown butter-garlic croutons are a delicious addition. And if a few violet blossoms happen to fall in the bowl for garnish, so much the better. You can also use spinach in place of the nettles.
Spring is here, and one of the first areas of the garden to poke up green leaves is the stinging nettle patch. If you can avoid the sting, the nettle is one of the healthiest, most delicious perennials that's super-easy to propagate — and is the superstar of this soup, made with leeks, potatoes, and the green, green nettle. 
There's no getting around the fact that the stinging nettle is the unloved weed, the lurking Triffid, the snarling Caliban, if you will, of the British landscape. If you thought otherwise, let me show you the plant in its natural habitat:
But despite its rather unprepossessing appearance, its urban ubiquity, and the unpleasant electric-shock feeling of walking into one, nettles are one of the most nutritious and tasty spring greens you can cook with. Last spring we made a nettle risotto with garlic and taleggio, and this year we're combining nettles with leeks and potatoes to create a rich, green soup, sprinkled with brown butter – garlic croutons and wild violets from the garden.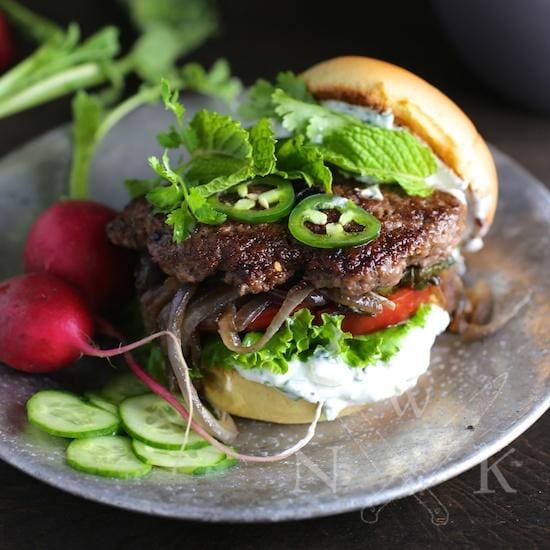 If delicious Szechuan-style lamb burgers weren't enough, we also present to you in this post Simon Adebisi's tiny hat. No extra charge! I'm aware that there's a very good chance you're thinking, 'Okay, fine. That's a decent looking burger but what the bloody hell is...
read more