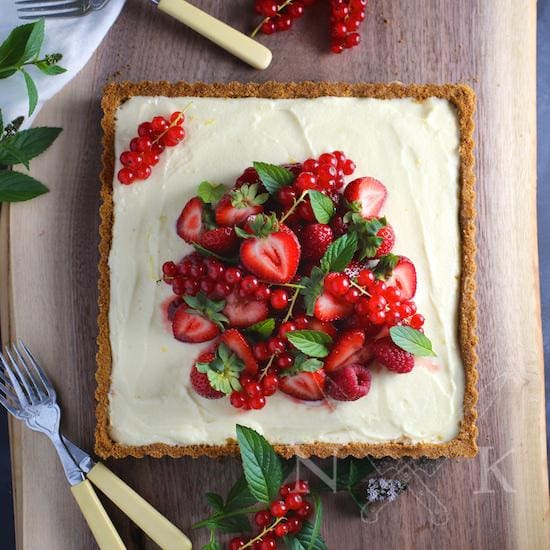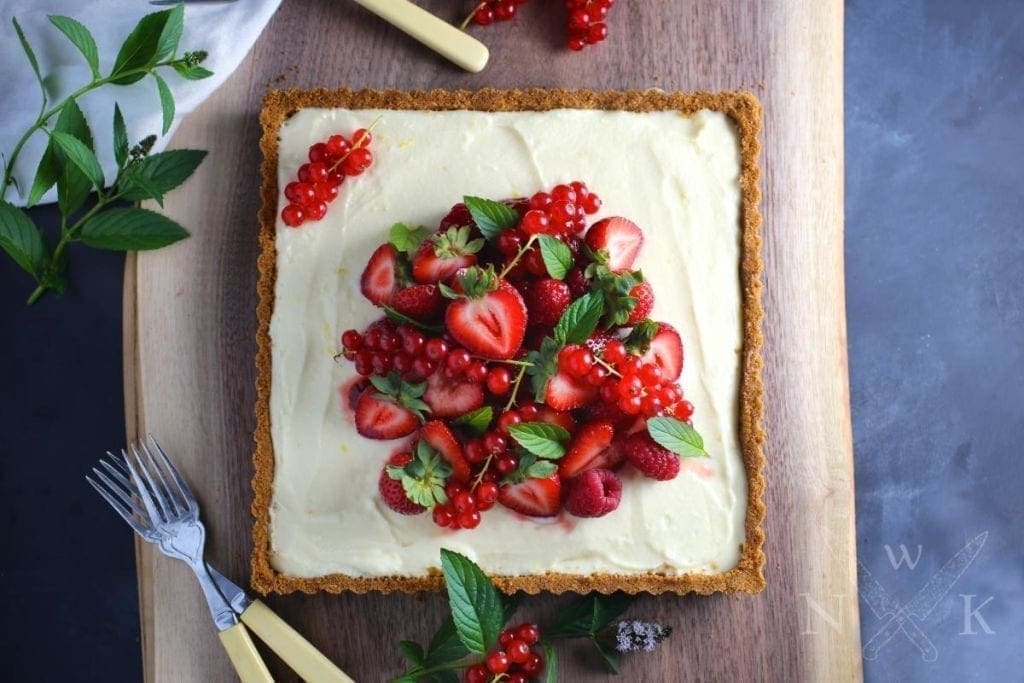 This Summer Berry Tart with Lemon Mascarpone Cream is supermodel gorgeous, rich and creamy, balanced by the bright citrusy flavor of lemon curd. And super-duper easy to make!
[We've been running around this week
literally
spinning plates and juggling knives, so here's a repost from a few years back. It's one of our absolute favorites from the blog, and is an absolute crowd-pleaser whenever we make it. It's super-easy, and, other than the crust, doesn't need baking. We just planted our own redcurrant bushes this year, so we're hopeful that within a couple of seasons, we'll have enough gorgeous berries to decorate a tart entirely from our garden.] Besides being nerdy about movies, television and all things culinary, Matt and I both share a dorky fascination with etymology (the history of words). I've written about my most hated words in a previous post (which had to be titled 
Asian Cabbage and Fennel Salad
 because Matt despises the word 'slaw'). Now I thought we'd list some of our favorites (join us and write yours in the comments!).
Emily:
Luminescent, gloaming, nixed, defenestration
Matt:
 Ramble, button, spandrel, pickle "Great," you mumble. "But can I have the recipe for that tart now?"
(more…)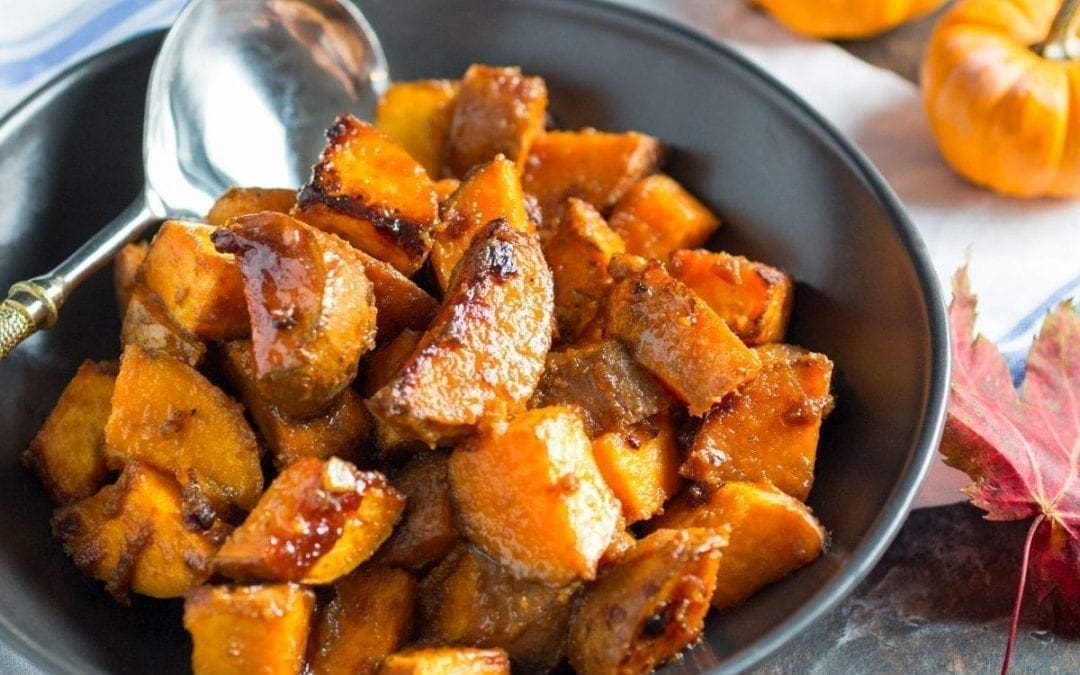 We've taken a classic fall sweet potato recipe and shaken it up a bit. Ginger and miso flavors add depth and spice to the baked dish, and even Thanksgiving purists will be impressed.
read more