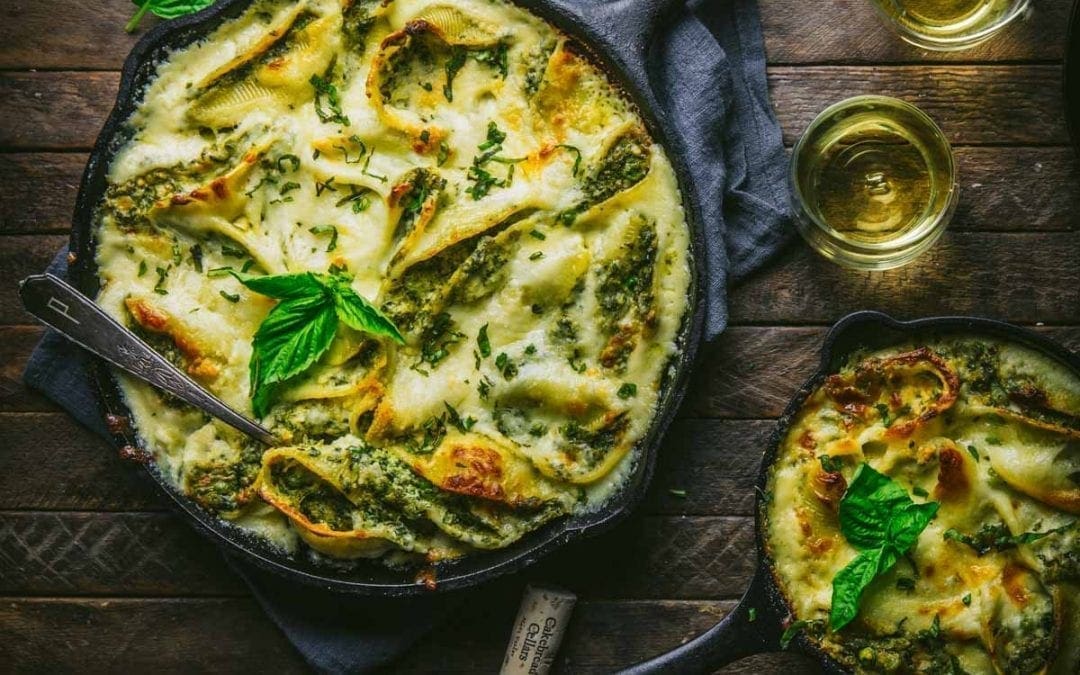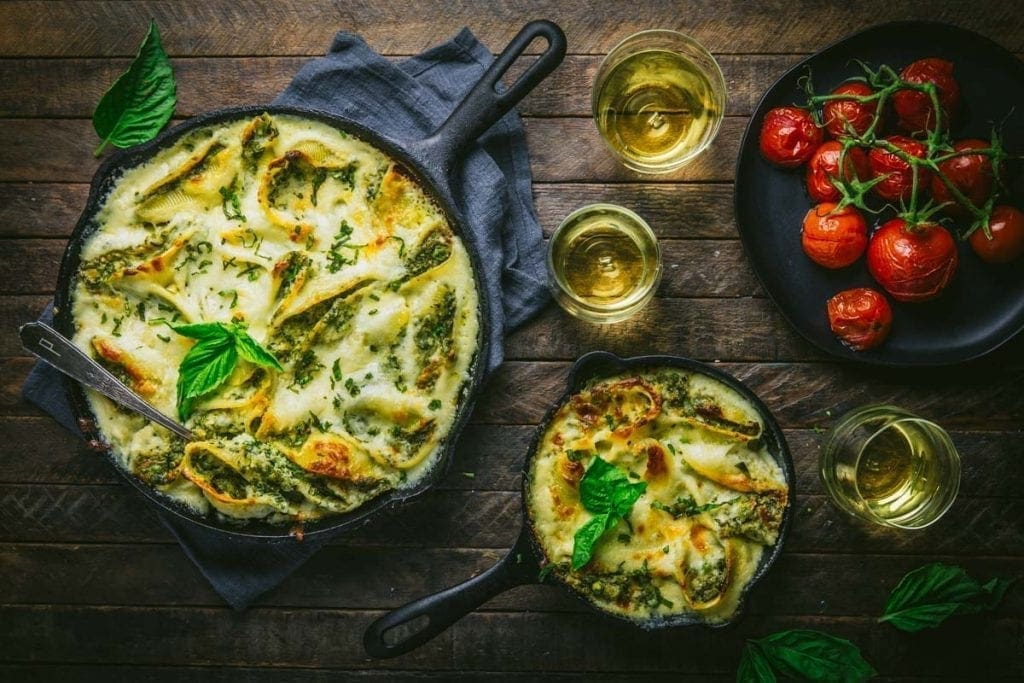 Baked stuffed shells filled with a delicious mix of Swiss chard, fresh basil and ricotta cheese, nestled under a blanket of bubbling, creamy fontina sauce. This is a rich and decadent dish that also happens to be packed with our favorite early summer vegetables. Best eaten outside, with simple roasted tomatoes and crisp white wine. 
This post is sponsored by Cakebread Cellars. Thank you for supporting Nerds with Knives' sponsors!
Whenever we cook for a crowd, baked pasta is our go-to. All the prep can be done ahead of time, so all that we have to do is pop the pan in the oven, make a quick salad and open the wine. This time of year, the farmer's market is bursting with early summer vegetables like Swiss chard, baby peas, spring onions and basil. So to celebrate the season, we made our stuffed shells with a mix of our favorite greens and paired them with the most delicious fontina cream sauce. And then popped the corks on a couple of bottles of white wine and enjoyed the sunshine!
Our wine of choice to pair with a beautiful early-summer outdoor dinner is something light with a subtle floral and fruit character. We've paired up with Cakebread Cellars' Napa Valley Chardonnay and our garden peonies opened up just in time to help us celebrate the season.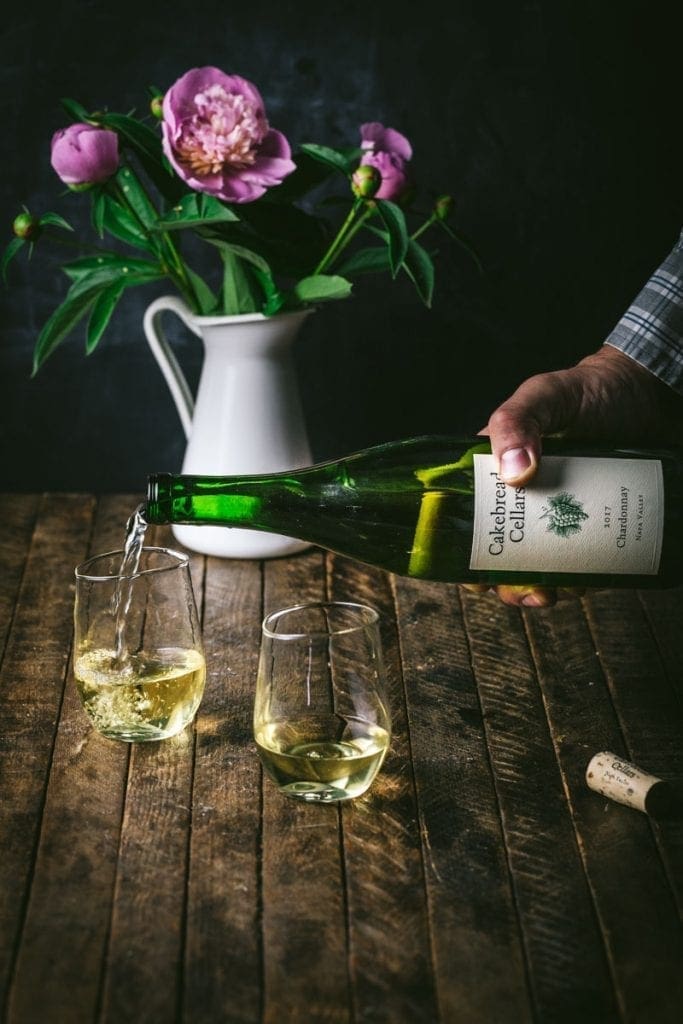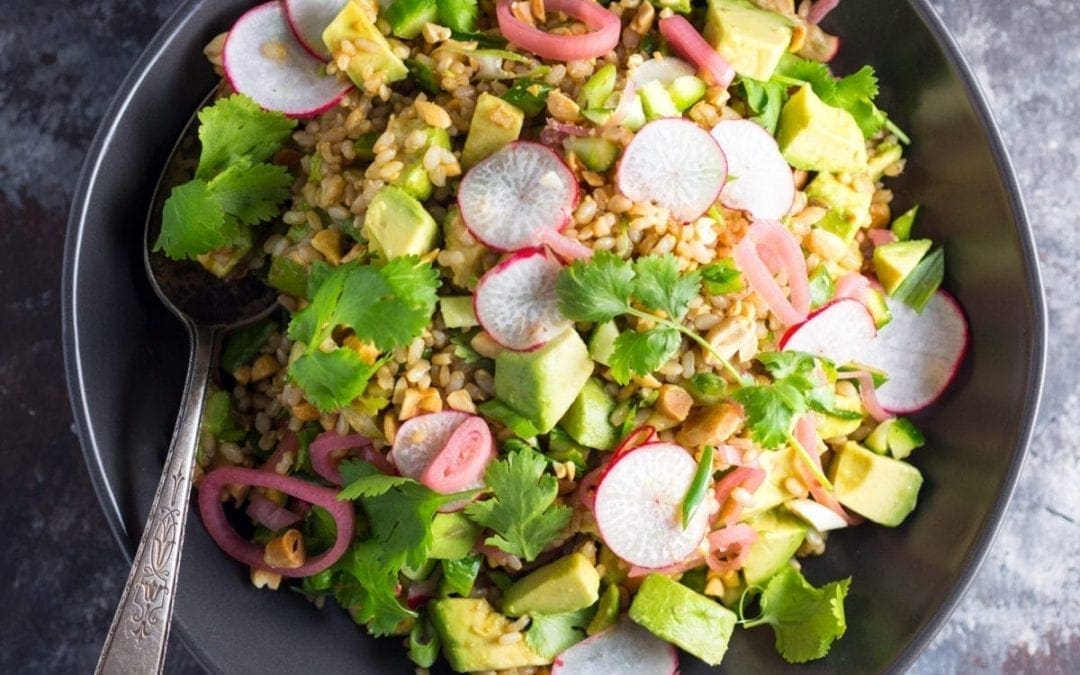 A deceptively simple and delicious teriyaki brown rice salad that can be paired with meat, fish, tofu, or enjoyed by itself. This has been the type of week when I'm so overwhelmed that eating frozen peas straight out of the bag seems like a sensible dinner plan. See,...
read more