If you're not familiar with them, Cipollini onions (pronounced chip-oh-lee-knee) are a thin-skinned, mild onion about the side of a golf ball. They're pretty easy to recognize because they have a flattened, almost UFO-ish shape that's very distinctive. The name literally means "little onion" in Italian. Go figure.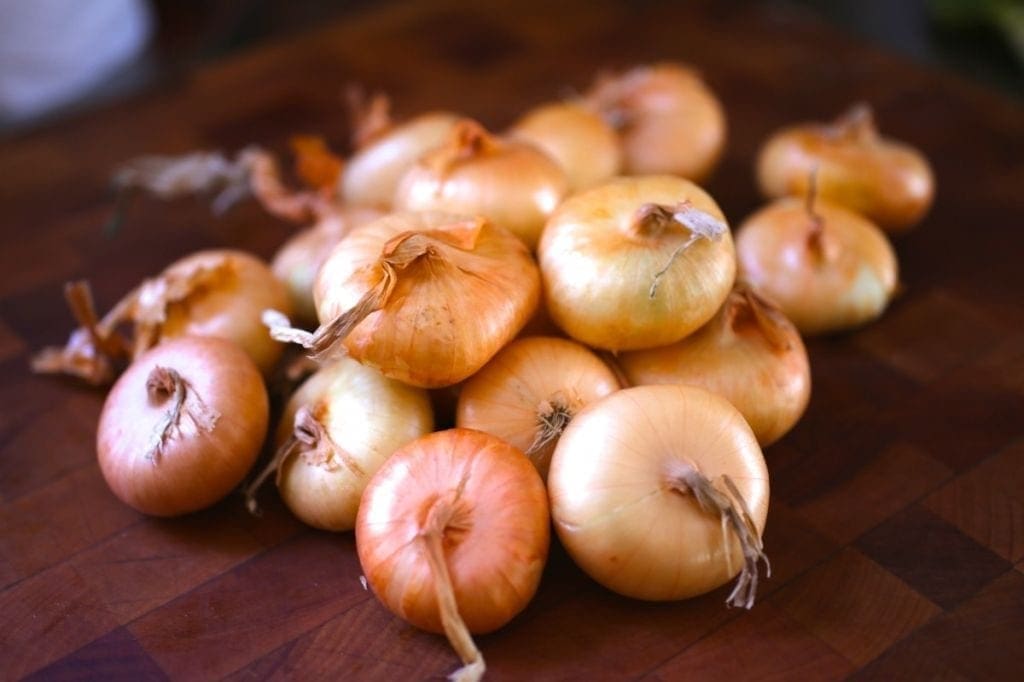 These little guys are my all-time favorite onion to roast because they caramelize beautifully and become incredibly soft and sweet.
Like all little onions, they are kind of annoying to peel but if you boil them for 30 seconds and then run ice-cold water over them, it's really not too bad. My advice is to make more than you think you'll need because they will disappear quickly.