Is it possible for a cookie made without butter or flour to be the most delicious cookie we've ever tasted? The answer is a resounding YES. With only 3 essential ingredients: peanut butter, eggs and brown sugar, these cookies are practically a miracle. Crisp on the edges, gooey in the middle, with real peanut buttery flavor. Adding vanilla, chocolate chips and coarse sea salt just makes a good thing even better.
Hello, friends. We just posted a potted history of our kitchen renovation, in which we mentioned that we'd baked a fresh batch of peanut butter and chocolate chip cookies. Well, here they are. We think we speak for most of us when we say, can we please have a treat now? We've been very good, and we're very tired of being at home and we just want something tasty and fun to have with a cup of tea (a.k.a. bourbon, straight, no rocks).
Oh and also, we don't have any flour because there's none left in North America — you know, since it's now mandated that everyone make homemade sourdough bread at the exact same time. And we also don't have any more butter because we used it up buttering all that sourdough bread. But we can still make cookies, right? RIGHT?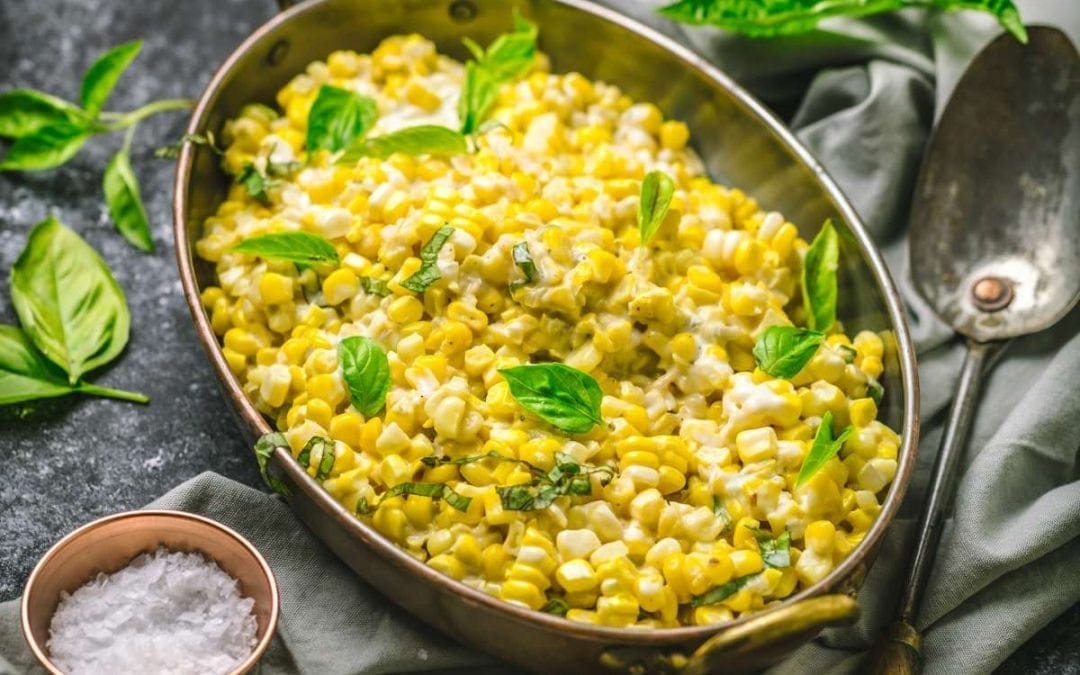 Easy Creamed Corn with Basil is a summer staple in our house. These sweet kernels are just barely simmered in a sauce made from silky mascarpone cheese, a little half and half and not much else. Add a sprinkle of fragrant basil and you've got a simple, supremely summery side!
read more