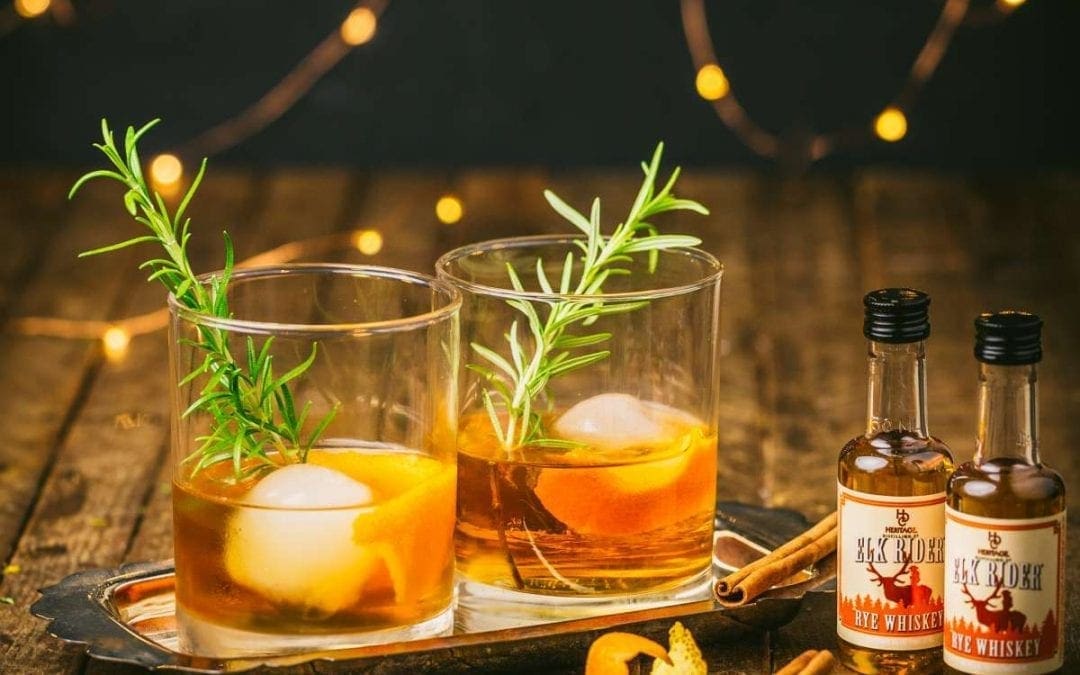 Our new cookbook is out now — and its focus is one of our favorite ingredients: booze! We show you how to use the cooking properties of beer, wine, bourbon and more to make your dishes pop!
As the weather turns chilly, we want a cocktail that will warm our cockles, and this Spiced Rosemary Old Fashioned is the perfect drink to take us straight through the holiday season. We took Heritage Distilling's Elk Rider Rye and mixed it with a syrup flavored with maple, cinnamon, star anise, black pepper and rosemary. It makes you feel like you're sitting next to a roaring Yuletide fire, even if it's still October.
A Very Spirited Advent Calendar
Tired of the same old miserly chocolate slabs in your advent calendar this year? Don't worry, our pals at Heritage Distilling have you covered. If there's one thing we know how to do, it's drink – so we couldn't be happier to try out their 2018 Spirits Advent Calendar, with enough mini bottles of bourbon (or other spirits) to make it through to Christmas Eve.
We used the spicy, peppery Elk Rider Rye in our cocktail, but it would be equally good with Elk Rider Bourbon. You also get to try our other favorite, the Brown Sugar Bourbon, which we love on the rocks (or in our version of a Whisky Sour). Look for that recipe, and other cocktail suggestions at the bottom of this post. 
Our simple syrup is packed with the flavors of rosemary, cinnamon, star anise, pepper and maple. This sweet, herbal infusion pairs perfectly with a smooth bourbon or rye, and just a dash of citrus in the form of orange bitters.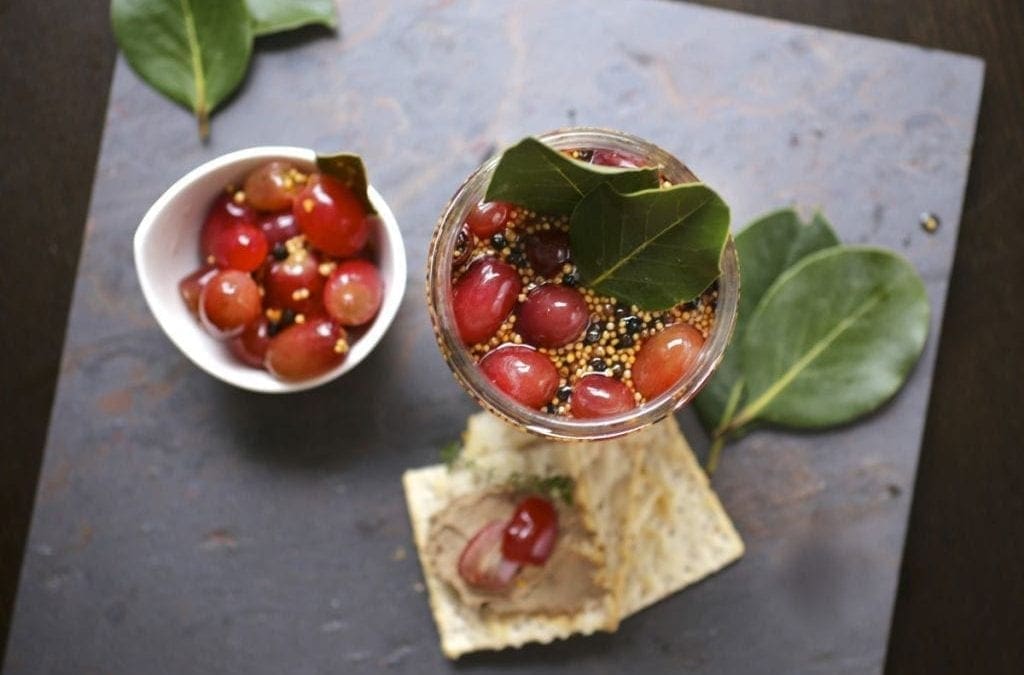 At the risk of sounding like a Portlandia sketch, I am a little obsessed with pickling. You take something yummy, plop it in some vinegar, sugar and spices and it tastes even better. And lasts longer! Win-win, right? When Matt and I lived in Brooklyn, we used to go to...
read more