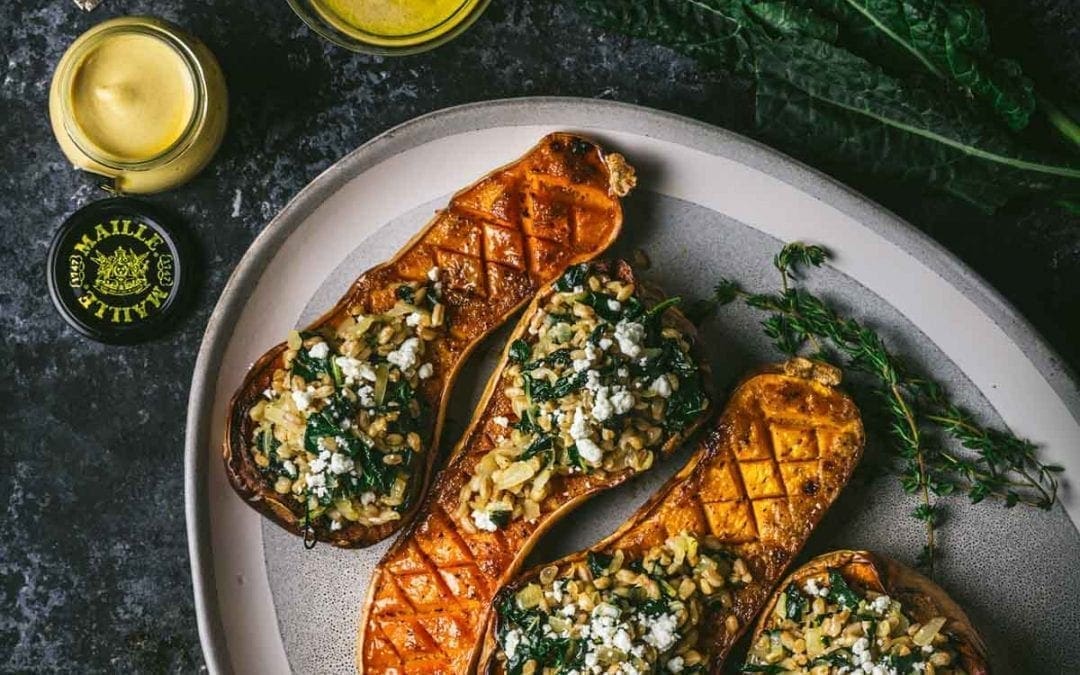 Our new cookbook is out now — and its focus is one of our favorite ingredients: booze! We show you how to use the cooking properties of beer, wine, bourbon and more to make your dishes pop!
Opposites attract in most walks of life, and recipes are no exception. Our favorite dishes are flavored with a careful balance of sweetness and spice. We've infused a mix of winter vegetables and farro with sweet maple syrup and spice supplied by Maille Dijon Originale Mustard, to make a really delicious and easy vegetarian dinner for a cold evening.
Why do winter-season dinners feel more of a challenge to put together than summer ones? The days are darker, the evenings draw in, there isn't quite as much fresh local produce at the store or farmer's market, and maybe we don't have the energy to get as creative as we'd like. But here's the key: sticking with simple ingredients such as hardy winter squash, healthy farro and fresh greens, and then packing them with winning flavor combinations will reward you with a dinner as healthy and delicious as it is straightforward.
In this recipe, we've partnered with Maille Dijon Originale Mustard to create a hearty seasonal winter supper packed with nutrition and flavor.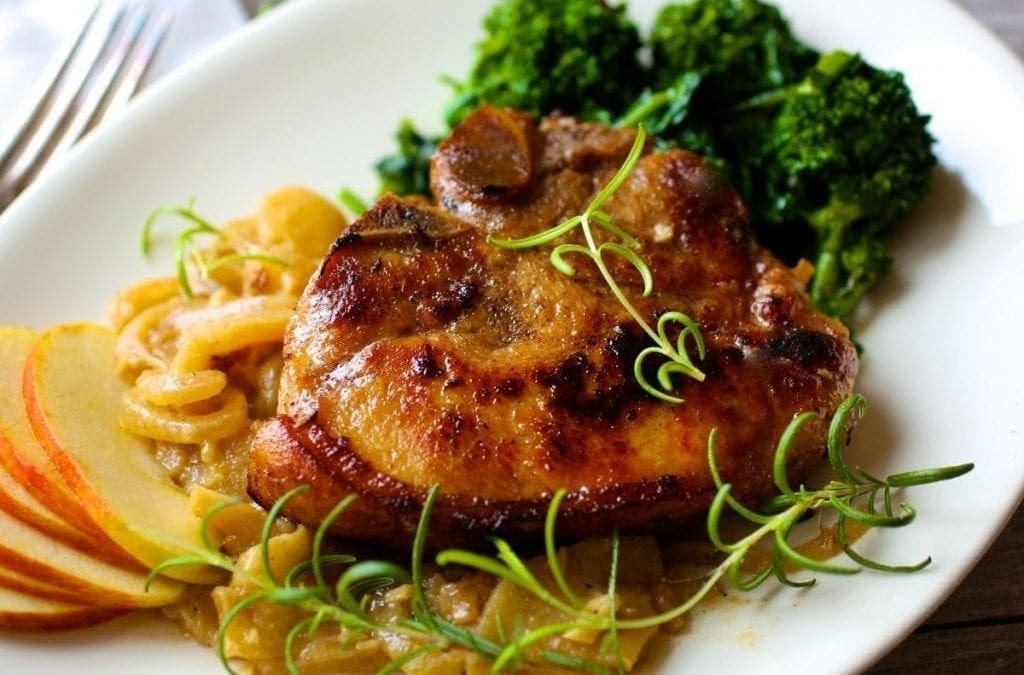 Pork chops marinated in a spice brine, cooked to perfection and served with garlic-sauteed broccoli rabe and an apple-onion sauce. Chops don't get much better than this.  One of the things I love about living in Beacon is that it really feels like a community that is...
read more