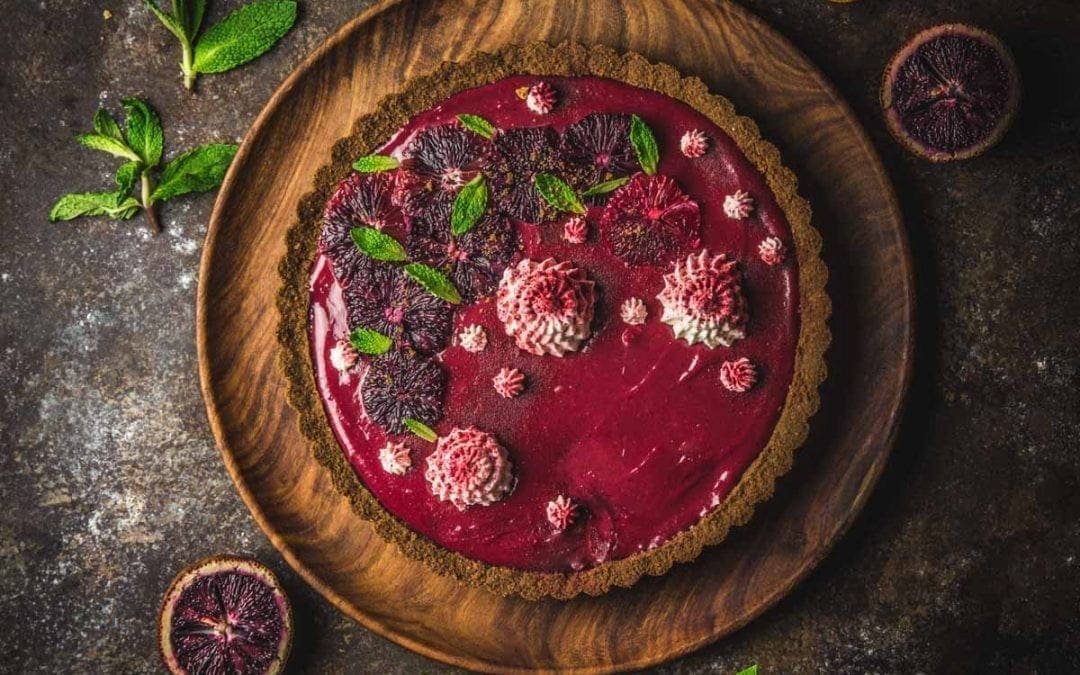 Our ruby-hued blood orange and hibiscus curd makes a delicious and luscious filling for this beautiful seasonal tart. The crust is made from crushed gingersnap cookies, and couldn't be simpler. With a great balance between sweet, tart and spicy, this is a real showstopper of a dessert.  
When blood oranges are in season, we just can't get enough of them so when we found a local shop selling a big bag of them for under 5 bucks, we knew we couldn't pass them up. But what do you do when life gives you lem… oranges? Make curd! 
We are legit curd crazy in this house. Curds with knives, they call us (no one calls us this). Lemon curd is pretty much a bi-monthly event in our kitchen. We've made blueberry-lemon curd, strawberry curd, even rhubarb curd. In fact, it was our experience with rhubarb curd that led us to add an extra ingredient, hibiscus, to our blood orange version (more on this later in the article). 
These peanut noodles might be one of the most delicious and easiest recipes we've ever created. It's basically the love child of Chinese cold sesame noodles and Thai chicken satay. If you like those kinds of flavors, I think you're going to be pretty happy with your...
read more