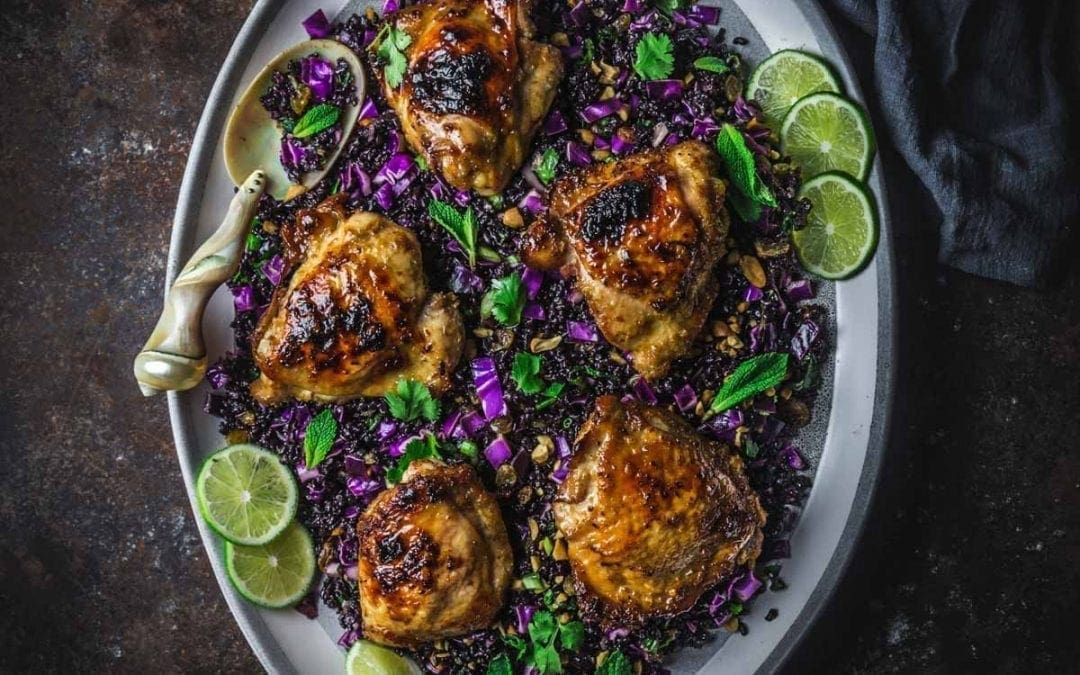 Our new cookbook is out now — and its focus is one of our favorite ingredients: booze! We show you how to use the cooking properties of beer, wine, bourbon and more to make your dishes pop!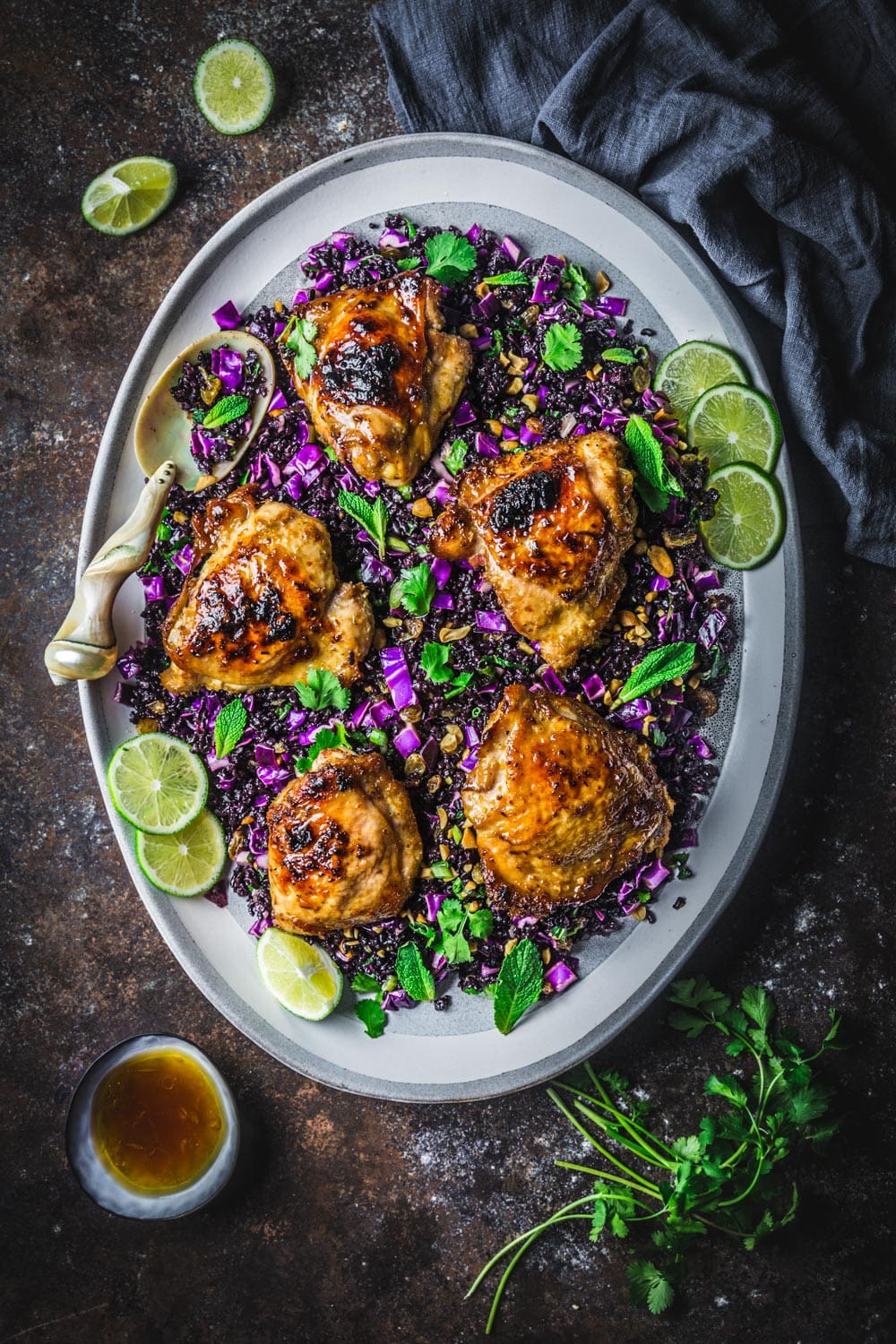 Sticky Lemongrass Chicken Thighs are marinated in our favorite Thai flavors, then roasted until golden brown and delicious. We serve them on top of a beautiful, healthy Black Rice Salad, studded with crunchy red cabbage and loaded with fresh herbs. This chicken will stick right to your favorites list.
After a long, hard Northeast winter, nothing makes me happier than looking out on the deck and seeing row upon row of fresh herbs, sitting up in their little pots all bright and perky, like, "what? I was always here." No, Rosemary, you weren't. And I know that for a fact because I paid a freaking fortune for a few measly sprigs in January since I just couldn't bear to use the dry, desiccated jar of rosemary-scented dust that languishes on my spice rack through the winter. 
Even though spring is yet young, the herb garden still feels like a cornucopia. Chives! Mint! Cilantro!  Sure it's still too cold for the basil, but don't be greedy, it will be here soon. Anxious for a recipe that uses this green bounty, we decided on a Black Rice Salad which, along with crisp red cabbage, sweet golden raisins and crunchy peanuts, uses a full cup of fresh herbs. We went with cilantro and mint (because that's what we have) but basil, when it's fresh, would be fantastic too, especially spicy Thai basil if you're growing it or can find it in the store.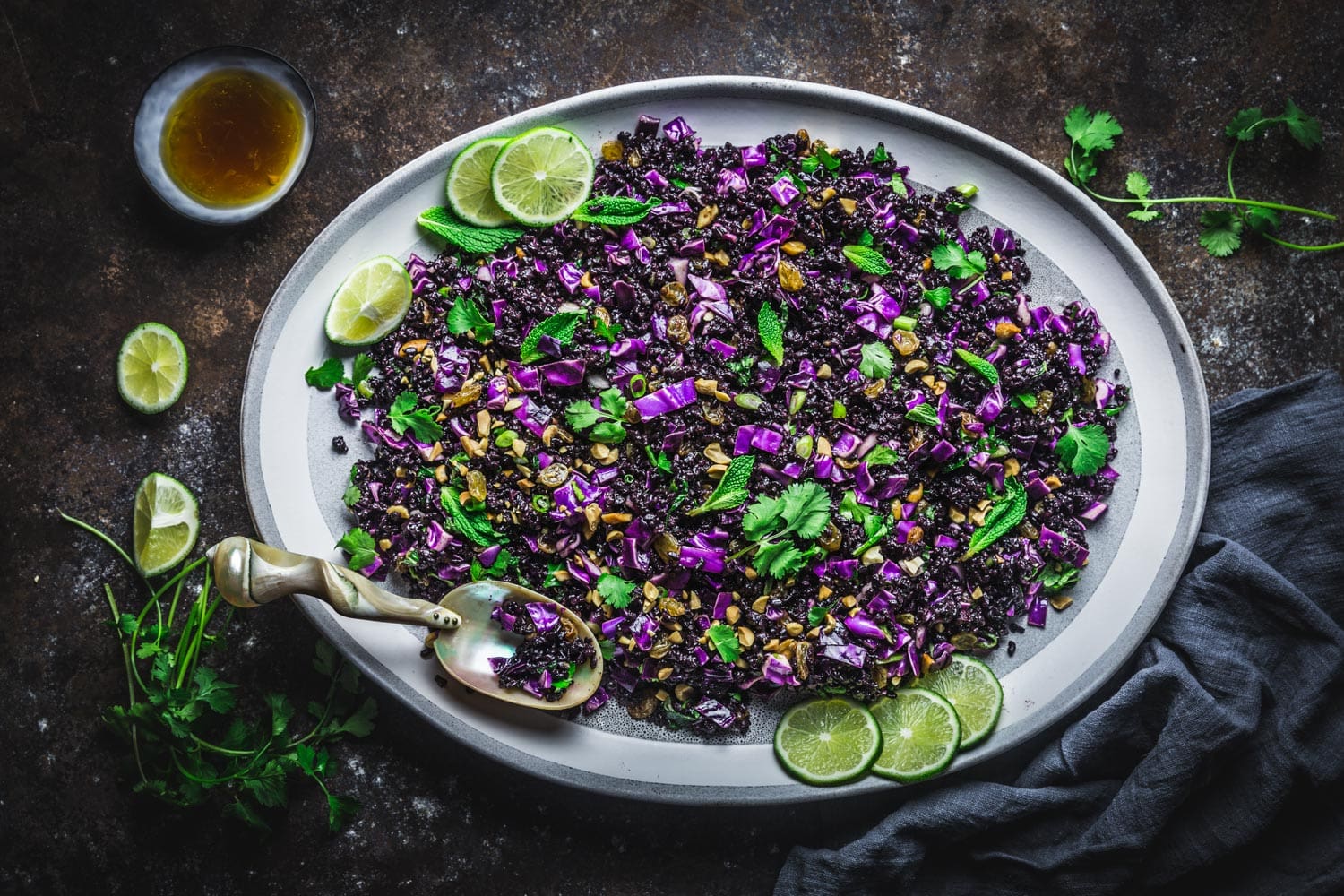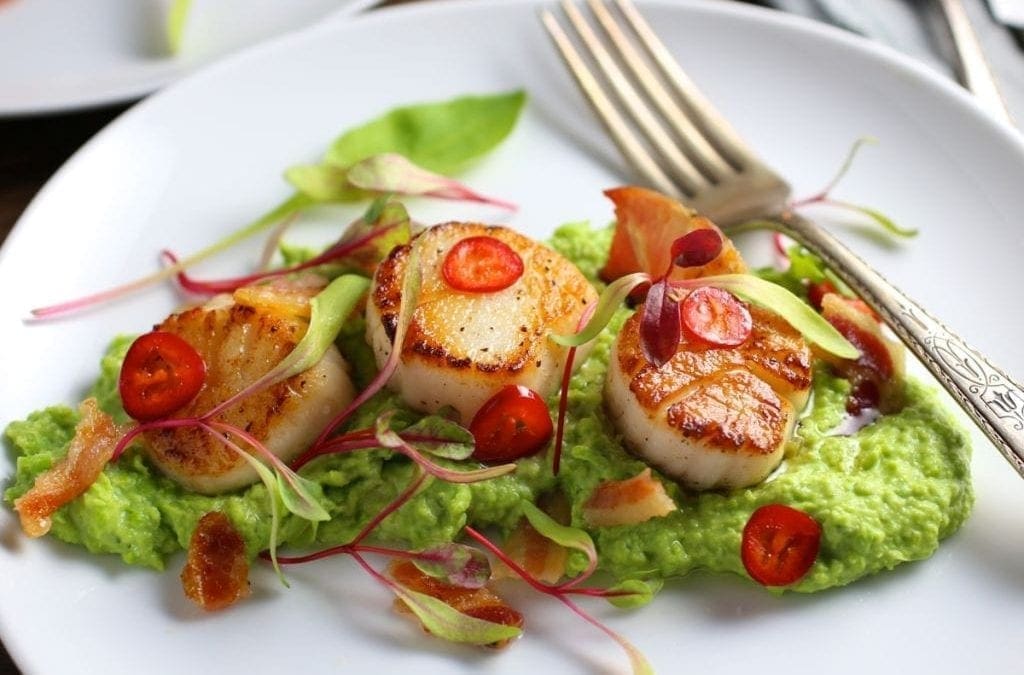 Britain is a big old seaside with a few towns in the middle, and while we were there, we often had excellent seared scallops when we ate out. This is our attempt to recreate this dish, served over pureed peas with crisped pancetta. In the spirit of curmudgeonliness,...
read more