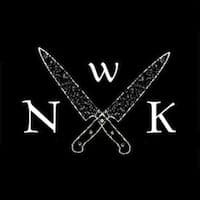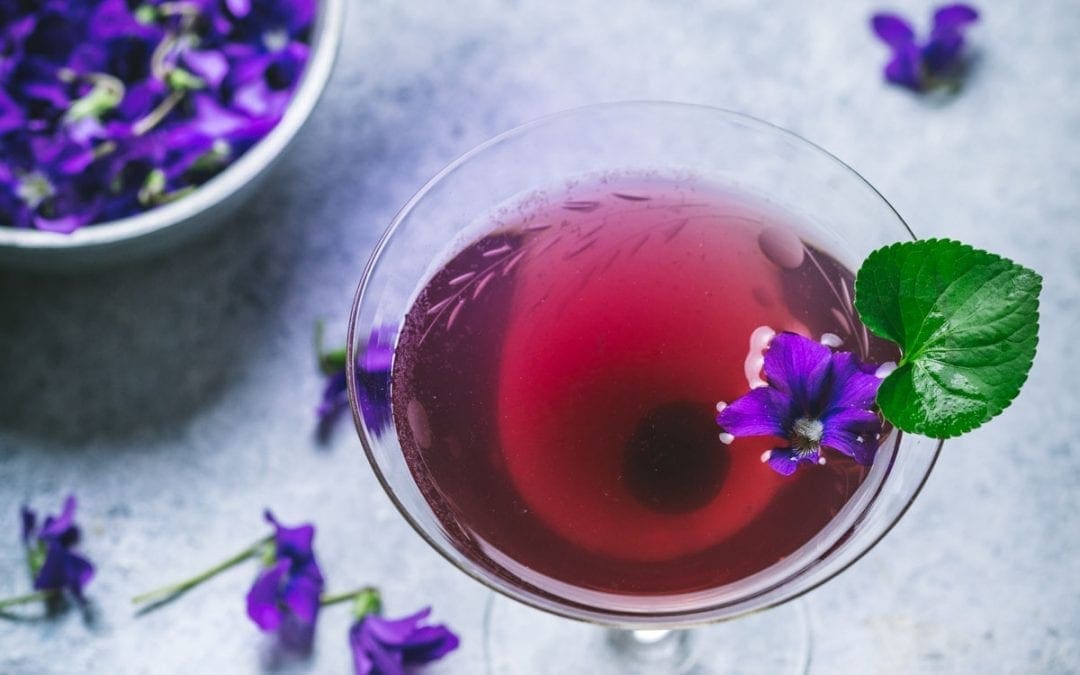 We give the classic Aviation Cocktail a modern twist with our own homemade Violet Syrup. A mix of gin, lemon juice, violet syrup and maraschino cherry syrup, it's as beautiful as it is delicious. The syrup is also great mixed with Champagne, or with club soda. 
One thing we should mention upfront, if you haven't gleaned it already from our occasional disorganized garden posts, is that we're not really "lawn people". We do have, behind the house, a stretch of grassed yard, but it's not flat (so we can't put tables or chairs out there), it's kind of public (we live on a busy road with a lot of hiking traffic), it does nothing for the biodiversity of the area, and we hate mowing it. In short, it gets a little neglected. And because of that benign neglect, we have areas that sprout whatever the hell they want to, and luckily for us, in early spring, that's violets. Lots, and lots, of tiny, pretty, violets.
So in our ongoing quest to rid our garden of weeds — by eating them — we bring you homemade Violet Syrup, possibly the prettiest concoction ever. And we're using that syrup to create a version of the classic Aviation cocktail, which just happens to be perfect for a celebratory Mother's Day brunch!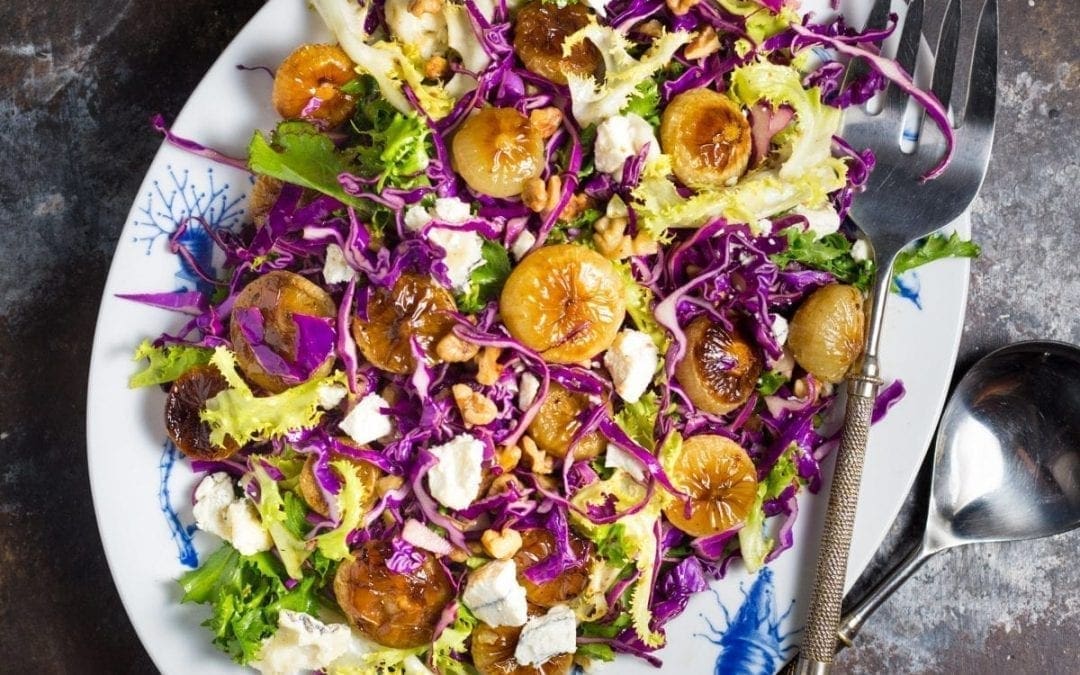 When the weather turns cold, you want a salad that brightens your table and can stand up to all those stews and roasts you'll be serving.
read more