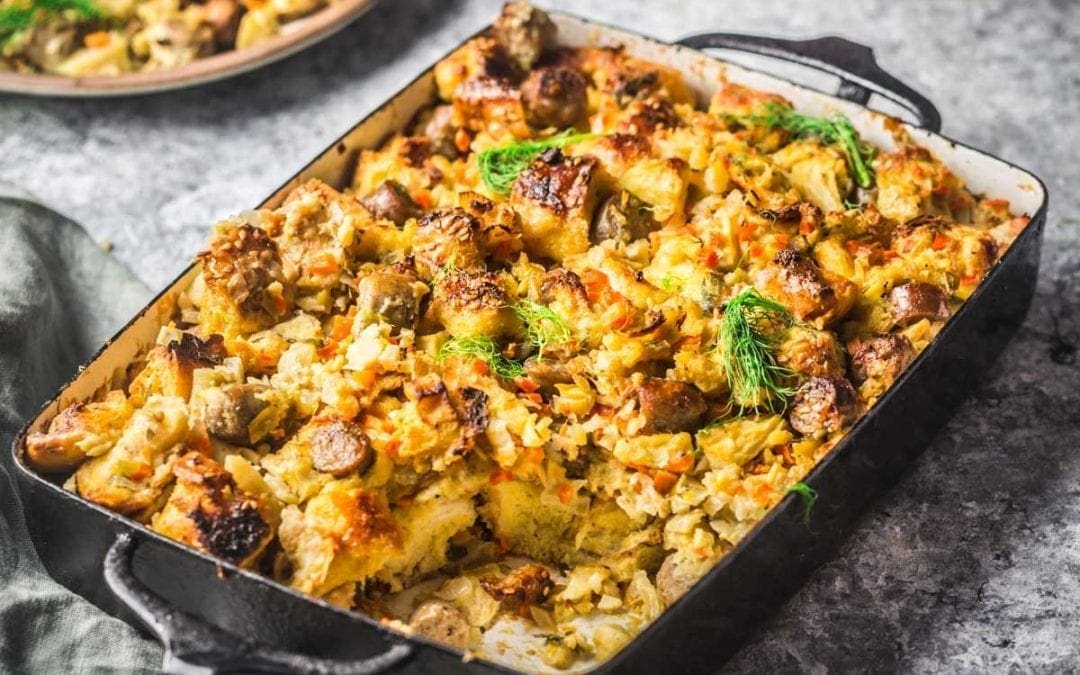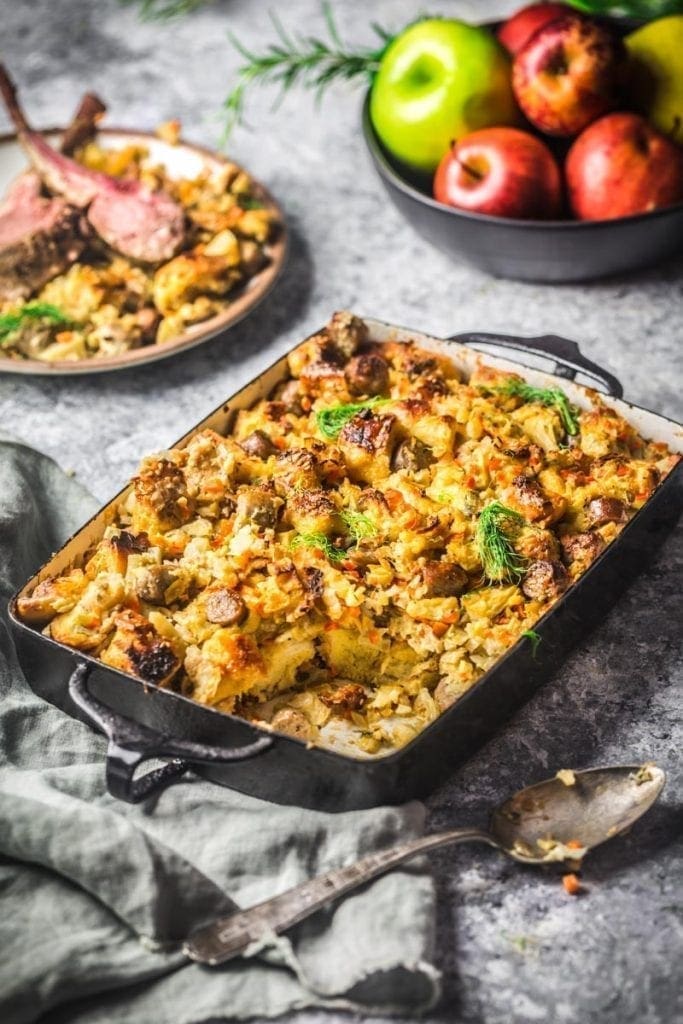 Our Stuffing with Apples, Sausage and Fennel is so good, we make it for (our friends and family demand it for) Thanksgiving every year. Like a savory bread pudding, it's moist and flavorful in the middle, with crispy brown sides and top. The flavor combination of rich breakfast sausages, sweet apples and fennel make this the Thanksgiving side dish we just can't do without. 
Yes, we call this Thanksgiving "stuffing", but several years ago we realized that actually stuffing a turkey is a losing battle. First, it causes the turkey to take longer to cook. This means the white meat will definitely dry out before the stuffing reaches a safe temperature. Not only that, but all the delicious drippings that we want to go into the gravy get soaked up by the bread (which just gets soggy). But don't fret, you lovely Nerdlings, we'll show you how to make stuffing so moist and flavor-packed, it doesn't even need gravy. (You should drizzle gravy on the stuffing anyway because gravy is delicious and you deserve it.)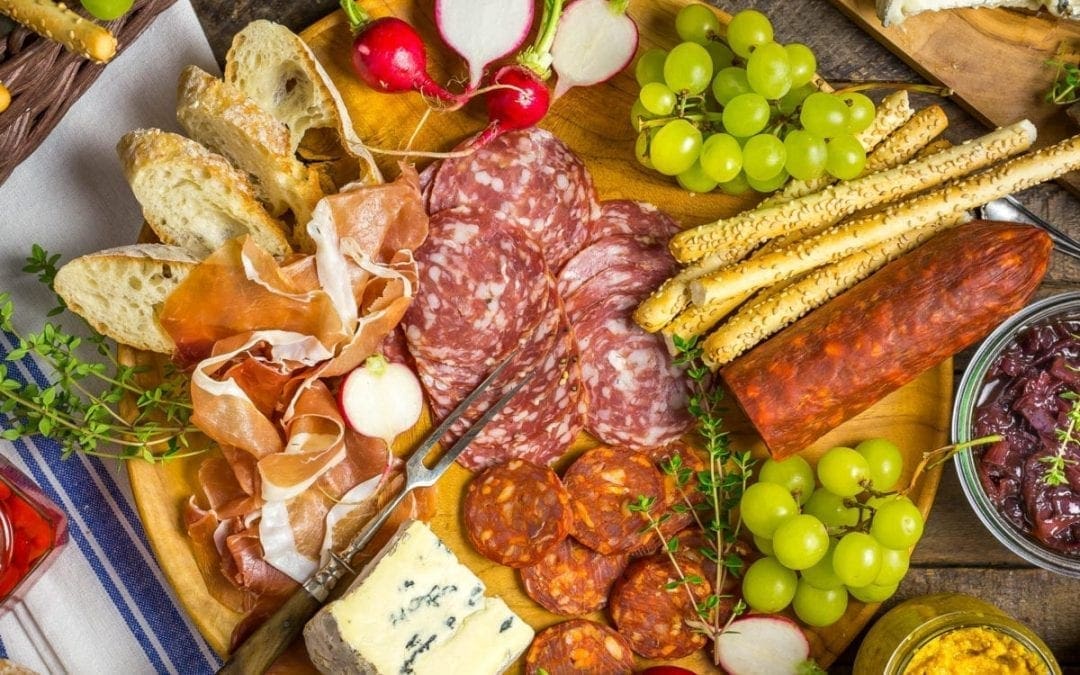 We put the must in mustard, the cute in charcuterie, and the jam in …er … jam, with this spectacular picnic spread. Ham! Cheese! Pâté! Salami! Pickles! Our festive charcuterie board is topped off with fresh, tangy home-made Maple Mustard and sweet Red Onion Jam.
read more