[adinserter block="2″]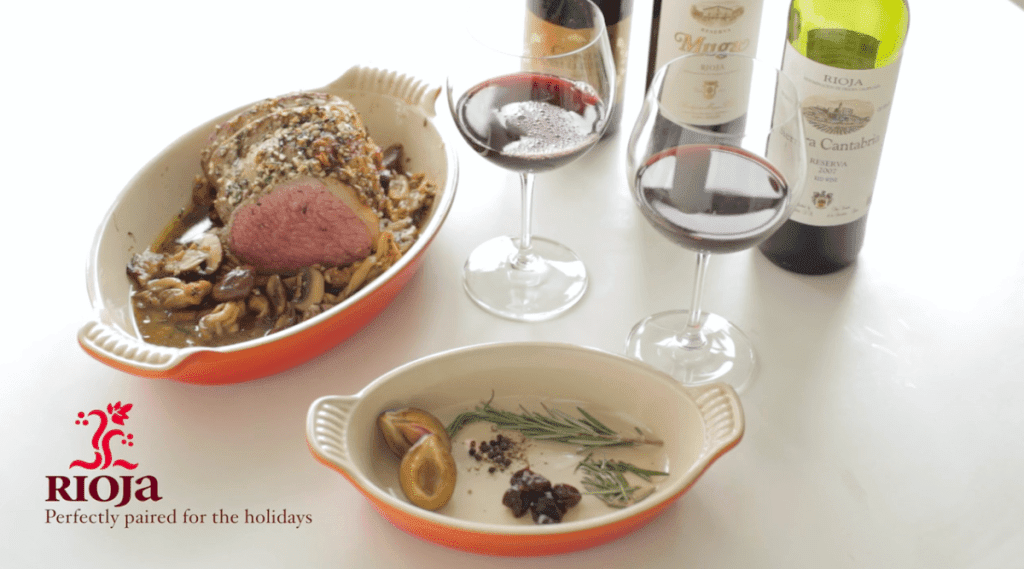 **Sponsored Post**
I know, I know. I can't believe it either but the holiday season is officially in full swing. Before you know it your house will be filled with hungry friends and family, and if they're anything like mine they'll be banging their knives and forks on your dining table demanding sustenance. What? That never happens to you? Regardless, you don't want to forget the drinks!
To pair with your favorite holiday fare, consider Rioja wines. Hailing from North-Central Spain, Rioja refers to the wine as well as the region it comes from. Made mainly from the Tempranillo grape, Rioja wines are one of only two D.O.C regions in Spain and all Rioja wines are always regulated so you can be sure you are buying a quality bottle every time. Why Rioja wine when there is Burgundy's Pinot Noir or Piedmont's Barbaresco? It's simple. Rioja wines are versatile and affordable. You don't have to break the bank on wine for your holiday dinner and no need to stress out about ten different bottles of wine to pair with each course. Choose from juicy rosado wines, crisp blancos, or elegant reds ranging from lighter to robust with spice.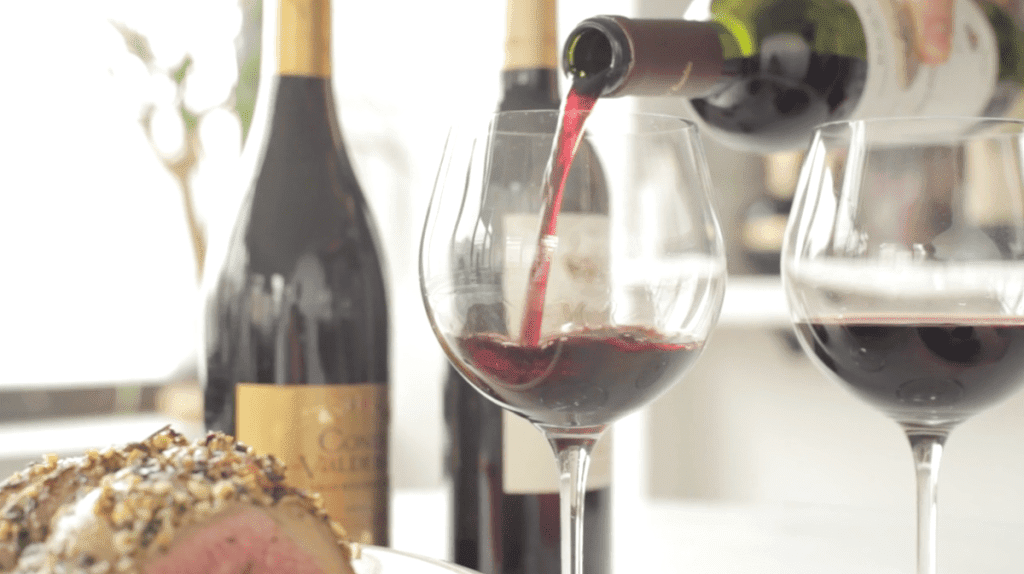 To celebrate the holidays make this mouthwatering beef roast perfect with Rioja Reserva wines. Rioja's Reserva and Gran Reserva wines are made from the best vintages and are aged in the bottles by the winemakers before release so you don't have to. Aged at least three years, and usually longer, before release, these wines have refined character.
A seductive glass of a Reserva Rioja wine is a perfect blend of soft fruits, leathery undertones, and subtle black pepper spice. Reservas offer notes of dark fruits like plums and dried cherries. These wines are ideal with tender, slow roasted game meats and flavorful, hearty beef dishes. The fruits and cracked pepper hints of the wine are a perfect match with the herbal rosemary and garlic that becomes caramelized with this roast as it cooks. Its earthier tones are also a delicious fit with the mushroom and pan glaze that this holiday star is served with.
Wow your dinner guests with this aromatic rosemary and garlic roast that is so simple to make and complete with a beautiful presentation paired with Rioja Reserva wines.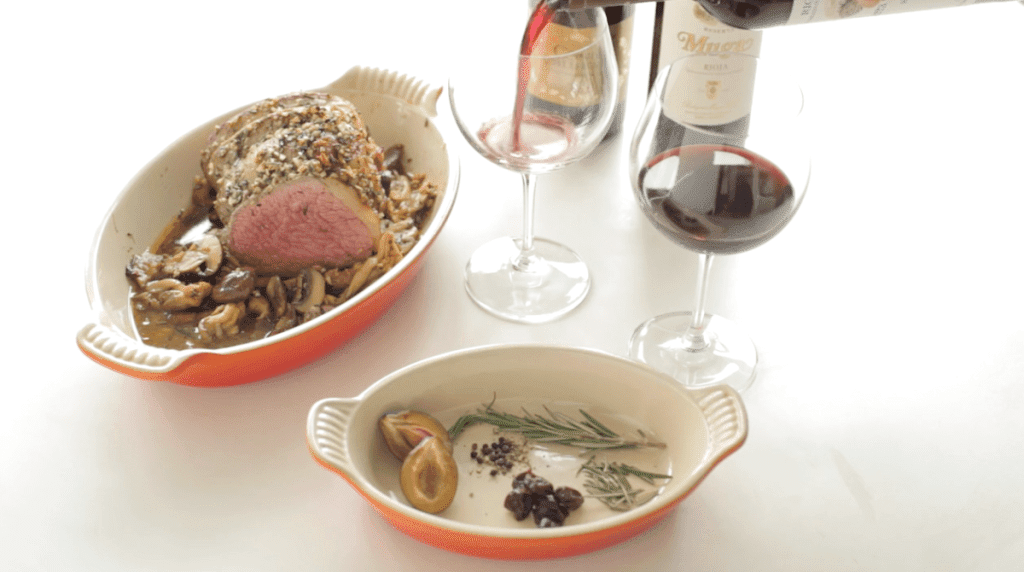 Rosemary & Garlic Crusted Beef
Ingredients
3# Rib Eye roast
about ¼ cup Fresh rosemary, chopped, or other favorite herbs
about ¼ cup Garlic, chopped
Salt, pepper, to taste
4 cups of a variety of Mushrooms, sliced to about the same size
2 tablespoons cooking oil
1 cup of stock
Instructions
Tie meat.
Preheat to 350F
Season meat with salt and pepper.
Heat up a skillet with cooking oil and sear all side of the meat.
Mix together rosemary and garlic.
Coat the meat with herb-garlic mixture.
Roast in the preheated oven until medium-rare, about 20 minutes.
Saute the mushrooms with butter until cooked through and then season with salt and pepper.
Remove meat from the skillet it was cooked in and bring the pan to the stovetop. Add stock to the pan and deglaze the pan, being sure to scrape the bits on the bottom. Allow to simmer until thick.
Add the mushrooms to the sauce and serve the roast sliced with accompanying mushroom sauce. Garnish serving platter with fresh rosemary if desired.